🗣 Mexico Language
Spanish — Though you'll hear indigenous languages in some places
💰 Mexico Currency
Mexican Peso — Exchange rates vary, but hover around $18 pesos to $1USD
📍
Top Things to Do in Mexico City
Chapultepec Park, Zocalo/Centro, Teotihuacan, Anthropology Museum
📍 
Mexico City Off the Beaten Path
Xochimilco, Coyoacan, Frida Kahlo Museum (Casa Azul), Lucha Libre
Mexico City and Central Mexico is one of the country's cultural epicenters. While still unclear exactly when Mesoamericans settled this area, archeologists have found 21,000-year-old campfire remains in the Valley of Mexico, located around Mexico City 🤯

Today, ancient history, Aztec culture, mouth-watering food (including Mexico City's best tacos 🌮), beautiful nature, UNESCO World Heritage Sites and more, make Mexico City — the 5th largest city on Earth — a must visit for nearly every kind of traveler.
Besides all the great things to do in CDMX itself, there's also many great Mexico City day trips to enjoy while visiting.
Best things to do in Mexico City
Best neighborhoods in Mexico City
What does CDMX & DF stand for?
You'll often see Mexico City abbreviated as CDMX, which stands for cuidad de mexico, or Mexico City en español!
You may also see it or hear it called "DF," which is short for distrito federal, or federal district. Mexico City DF, is the equivalent of the "DC" in Washington DC; though Mexico City is actually a state, unline Washington, DC.
CDMX is the 5th largest city on Earth, and North America's biggest (and coolest!) city — From hip neighborhoods and Aztec history, to Xochimilco's colorful boats and the amazing Teotihuacan UNESCO World Heritage Site, and of course, delicious tacos, there's nowhere on Earth quite like Mexico City, DF.
Is Mexico City safe for travel?
According to experts, you are statistically quite safe while visiting Mexico; but here is a rundown of Mexico City safety.
For the most part, Mexico City is safe for travelers. Keep in mind, though, that CDMX is a big (huge) city — the 5th largest on Earth according to Wiki — and as with all big cities, Mexico City has good and bad areas.
If you stick to these best neighborhoods in Mexico City, and avoid ones like Tepito and Doctores, you should be very safe in Mexico City.
As with traveling anywhere, do follow these General Travel Safety Tips and pack these safety items for additional peace of mind.
Check out these podcast episodes with solo female travel tips, and tips on how to stay safe during Mexico solo travel.
• Ep. 25 | Leigh talks traveling solo to Mexico City
Is Mexico safe for solo female travel?
As this question doesn't have a yes/no answer (I wish it did!), I do my best to answer it in depth in this blog, Safe Travel in Mexico: 20 Tips for Solo Female Travelers. However, for the most part, Mexico is actually statistically quite safe for travelers.
Mexico is a big country, and it has plenty of amazing solo female travel destinations — from the beautiful beaches of the Yucatan Peninsula and culturally-rich Southern Mexico, to the charming colonial cities in Central Mexico and laid-back Baja California — there's a perfect place for every solo traveler in Mexico.
Top 20 Solo Female Travel Destinations: Head to this article to discover the 20 best places for solo travel in Mexico, recommended by solo female travelers who have actually visited them.
🎧 Click the links below to listen to podcast episodes with solo female travel tips.
What areas in Mexico City should I avoid?
While I consider Mexico City generally quite safe — I recommend it to solo female travelers, and I even lived there for about one year — the Tepito and Doctores neighborhood should be avoided!
Now, the Doctores neighborhood is where all the big Lucha Libre (masked Mexican wrestling) matches take place; but if you aren't headed to Lucha, you should avoid Doctores.
I did go to a Lucha Libre match here once, and felt safe. However, this might be a good place to consider having a local with you — especially if your Spanish isn't so great.
Don't know a local? No worries! Book one of the Lucha Libre tours below.
What's the best time to visit Mexico City?
Weather-wise, Mexico City has what is known as the "eternal spring" climate, meaning it's never super hot or super cold. The rainy season is from April-September, and it can rain quite a bit.
The prettiest time of year in CDMX is from (about) mid-February to the end of March, when the bright purple jacaranda trees are in bloom!
This also coincides with the monarch butterfly migration in the neighboring state of Michoacan, which takes place March-June.
The city hosts the annual Día de Muertos (Day of the Dead) parade and festivities during the last week in October.
🧳 Head to this article to download your FREE Printable packing list for Mexico travel, and get a complete Mexico packing guide — so you know what to pack for Mexico City, and what NOT to take to Mexico.
How do I travel to Mexico City?
You'll want to fly into Mexico City International Airport (code: MEX), located about 45 minutes from Centro Historico (historic Downtown Mexico City).
From there, you can catch a taxi, use Uber, the Metro, or arrange for a private airport transfer.
<div data-gyg-href="https://widget.getyourguide.com/default/activities.frame" data-gyg-locale-code="en-US" data-gyg-widget="activities" data-gyg-number-of-items="3″ data-gyg-partner-id="TT3DU77″ data-gyg-tour-ids="126191,37695,37697″></div>
Is it safe to rent a car and drive in Mexico?
As the country is quite large, road trips are a great way to see a lot in a little time.
To answer the question, Is it safe to drive in Mexico — YES, it's considered safe to rent a car and drive in Mexico, though do avoid driving at night.
Beyond that, another caveat to safety is that you'll obviously be driving in a foreign country, and won't be familiar with local road customs and driving laws. Head to this article for 12 Useful Mexico Driving Tips to get a better understanding of driving in Mexico.
🚙💨 Looking to rent a car? Discover Cars works with several agencies in Mexico to get you the best price.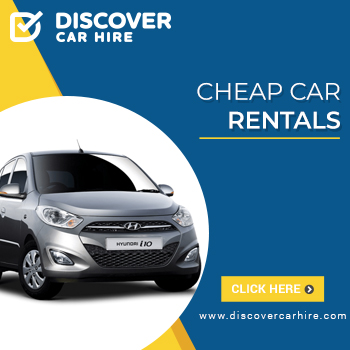 Do I need a visa to visit Mexico?
No — U.S. passport holders do not need a visa to travel to Mexico. This is just one of the 5 Reasons Mexico is the Perfect Travel Destination for U.S. visitors.
When you go through Immigration at the airport, cruise port or land border, you'll receive your FMM 180-Day (6 month) Tourist Card at no charge. Keep in mind that though it's called a "card," it's actually just a small piece of paper.
Be sure to keep track of your FMM, as you'll have to give it back to an Immigration officer when you're leaving the country. If you lose your FMM, there is a $600 peso ($30USD) cost to replace it, and some paperwork you'll need to fill out at the airport before you can leave the country.
In short: Don't lose your FMM!
Do I need to speak Spanish to visit Mexico?
As a general rule, you'll want to know at least a few words of Spanish when visiting anywhere in Mexico. This is both a sign of respect, and will also help you have a better trip.
If you're wondering what constitutes "basic Spanish," check out the infographic below — you'll be surprised at how much you know already!
If you stick to the more touristic places where you're headed, you should be fine with very basic Spanish. If you want to venture off the beaten path, be advised most people in the pueblos (small towns) speak little to no English.
🗣 Pro Tip: Download the Spanish Words & Phrases list below and save it on your phone as an image. This way, you have access to these most common words even if you're off-WiFi.