Is Mexico Safe to Travel to Right Now [2022 Update]
---
Is safe Mexico travel on your mind?
That's great! Keeping your personal safety top of mind is one of the key ways to stay safe while traveling. As Is it safe to travel to Mexico? and Is Mexico safe? are the two most asked questions in the Mexico travel-sphere, let's unpack this complex topic of safe travel in Mexico.

The answers to the questions above are tricky, because no place on Earth is 100% safe. Beyond that, safety is a feeling not a fact; meaning we may "feel" safe, but we're never truly safe based on any quantifiable certainty. However, from personal experience, I have felt safe during my Mexico travels.
👋 Hi, I'm Shelley, and I've been living and doing solo travel in Mexico since 2018. I've been to half the states in Mexico, and never found myself in an unsafe situation — and I'm not alone! Check out this article to hear from other solo female travelers about their favorite safe Mexico solo travel destinations.
For me, safe travel in Mexico comes down to two main things: making your personal safety your top priority and trusting your intuition. If you follow the same travel safety measures you would anywhere on Earth, mixed with the 25 Tips in this article, you're well on your way to being safe in Mexico while traveling.

Ready to get to these 25 Mexico safe travel tips? Let's do it — Starting with the current state of Mexico travel during Covid. After, we'll look at some Mexico travel safety statistics and hear from experts, highlight the safe destinations in Mexico (and unsafe ones), and end with 25 Tips for safe Mexico travel.
Is Mexico Safe for travel?
Is it Safe to Travel to Mexico Right Now? (Covid Info)
The answer to Is Mexico safe to travel to right now? depends on who you ask.
If you're wondering, Is Mexico open for travel? Then yes, it is. In fact, the country, which relies heavily on tourism dollars, has taken a lot of safety measures so that it can remain open, and people feel safe enough to come.
The World Travel & Tourism Council's global travel safety program, Safe Travels, has certified all of Mexico's big travel destinations, including Playa del Carmen, Cancun and Puerto Vallarta, as safe for travel. To qualify for this program, countries must follow rigorous cleaning and hygiene protocols.
Is Mexico Safe right now?
Can I Travel to Mexico Right Now?
YES — You can travel to Mexico right now.
As travel increases your chances of getting and spreading COVID-19, the U.S. State Department and CDC advise everyone reconsider travel at this time, especially international vacation travel. Here are six things to keep in mind for those wondering, Can you travel to Mexico right now:
1. Mexico's traffic light system
Mexico disperses travel health notice information via a stop light system — with a color "grade" given to each state. Each state's color is updated every two weeks depending on their number of cases, so you'll want to check the government's website for the most current info on the state(s) you're visiting.
🔴 Red means there will be a lot of restrictions and Covid numbers are very high, so expect many things will closed, including attractions, museums, beaches, restaurants and bars.
🟠 Orange means numbers are still somewhat high. There will be some restrictions in place, like city-wide curfews and limited capacity at places like attractions and restaurants, so you can social distance.
🟡 Yellow states have few restrictions, if any. However they also aren't fully in the clear yet, so visitors. are encouraged to exercise increased caution.
🟢 Green states are back to normal operations, and everything will be open.
2. Do I need a negative Covid test to travel to Mexico?
NO — You do not need to arrive in Mexico with a negative Covid test.
3. Do I need a negative Covid test to return to the U.S.?
YES — As of January 2021, you are required to have a negative Covid test to board a flight into the United States.
The negative test results must be dated within 72 hours (3 days) of your flight. According to the CDC, an Antigen Test (Rapid Test) is acceptable, and you can find testing centers all over Mexico, and even in some airports. Covid tests in Mexico usually cost $15-30USD, depending where you get one.
4. Will I be quarantined when I travel to Mexico?
NO — There is no required quarantine period required when traveling to Mexico right now.
5. Do I have to wear Masks in Mexico?
YES — Masks are required in Mexico at all times (except when eating and drinks). There are some places where masks aren't enforced, like Sayulita and San Cristobal de las Casas, but masks are still mandatory, both indoors and outdoors, pretty much everywhere in Mexico.
6. Are there Temperature checks in Mexico?
YES — Temperature checks are the norm when entering many buildings, restaurants, banks, stores, etc. If you have a temperature above 99.5°F (37.5°C), they can, and likely will, deny you entry.
Now that you know you can travel to Mexico right now, if you so choose, let's look at Mexico travel safety. If you want more general info, check out the traveling in Mexico FAQ section at the end of this article.
is mexico safer than the us?
Is Mexico Safe: Statistics & Expert Opinions
When attempting to put your mind at ease regarding solo travel safety in Mexico, experts are great sources. One of the most helpful articles on the subject of safe travels to Mexico comes from Forbes. In it, they interview Carlos Barron, a 25-year FBI veteran, and this quote from him offers incredible perspective:
Millions of Americans go to Mexico on vacation every year, so if we play the numbers game, the number of incidents is very small… When I'm asked if Mexico is a safe place to go travel on vacation, my response is yes.

—Carlos Barren, 25-year FBI veteran (source: Forbes)
The key here is when he says "the numbers game." There's no denying bad things occur in Mexico — and everywhere; however, they are isolated incidents. Though bad things happen every single day in the U.S., many conveniently write them off isolated incidents, rather than labeling the entire country as unsafe.
In fact, check out this site that compares U.S. and Mexico crime statistics, and you might be shocked! It's hard to believe, given the media's demonization of Mexico, but in most categories, the U.S. has higher crime rates than Mexico. This is especially true of violent crime and crimes committed with guns.
One of the sad realities of living in Mexico is that there are two Mexicos. There is a safe Mexico (ie. the most popular tourist destinations, and several other places), and a frankly, unsafe Mexico. As this article is about safe travel to Mexico, let's look at some numbers to help paint a clear picture about Mexico travel.
According to the U.S. Department of Commerce's National Travel and Tourism Office, Mexico was the most popular 2019 travel destination for Americans — with nearly 40 million visits 😳
Further, the World Tourism Organization declared Mexico the most visited country in Latin America in 2019, and the seventh most visited country in the world.
In this article from Statfor, the U.S. State Department reports that 35 million Americans visited Mexico from June 2017-June 2018, and 76 homicide deaths occurred — which amounts to 0.0002%. While undeniably tragic, statistically speaking, there's a very low probability for tourist violence.
Chicago has a population of 2.7 million — about the same as the number of Americans that live in Mexico. Last year, 561 people died in homicides in the Windy City, more than seven times the number of Americans who were murdered in Mexico.

(source: Statfor)
Mexico travel scams
As with most places you'll travel, the vast majority of Mexicans are really nice people with good intentions. However, as is common in any tourist town in any city on Earth, tourist scams are common. Some of these include:
Mexico car rental scam: This (deceptive) practice is not exclusive to Mexico, but something car rental companies all over the world do, by trying to upsell you things you don't need. Read about it here.
Fake ATMs: Use only ATMs inside reputable banks; never a random ATM on the street, convenience store ATMs or gas station ATMs.
Fake Taxis: To combat this, use Uber in Mexico or only take authorized taxis from official stations, called sitios (taxi sites), instead of hailing a cab on the street. Better yet, use Uber.
Restaurant Scams: Always double check your bill to make sure everything adds up correctly, you were charged only for what you ordered, etc.
Drug Cartel Violence in Mexico
Don't get me wrong, bad things happen in Mexico — and every country on Earth, including the one you live in. However, the fact remains that violence anywhere is sensationalized in the media.
In Mexico, the vast majority of crime is cartel-on-cartel violence. While this is tragic, it also means that if you're not in a cartel, you're likely far away from it. On the rare occasion when there's a tourist crime in Mexico, it is generally over-reported by the U.S. media, because, well, violence sells.
I actually have a degree in journalism, and while in college getting said degree, I was taught this saying: "If it bleeds, it leads." This means people are more apt to pay attention — and pay money — to see and read news stories with elements of blood, violence and death.
KIDNAPPINGS IN MEXICO
Are there kidnappings in Mexico? Absolutely. Is this happening every 12 seconds on every street corner in every city? No — Mexico in real life is much different than the yellow-colored Mexico you've seen in movies and shows. As with most crime in Mexico, tourist kidnappings are few and far between.
IS MEXICO SAFE TO VISIT RIGHT NOW?
Safe Places in Mexico to Vacation
Questions like Is travel in Mexico safe? and Is Mexico travel safe? are tricky because there are safe places to travel to in Mexico, less safe places, and frankly, dangerous places in Mexico. Mexico is a large country, and although travelers want to analyze it as a monolith for convenience, it's just not.
Below, we'll take an in-depth look at some of the top Mexico travel destinations, and evaluate them for safety — ie. Cancun, Mexico City, Tulum, Cabo and Puerto Vallarta. For those wanting to do some Mexico off the beaten path travel, here are 11 of the lesser-known safest places in Mexico to vacation:
Merida, Yucatan state — Which is where I live, and widely considered the most safe city in Mexico
San Miguel de Allende, Guanajuato state
Oaxaca City, Oaxaca state
Holbox Island, Quintana Roo state
Playa del Carmen, Quintana Roo state
La Paz, Baja California Sur state
Valladolid, Yucatan state
Isla Mujeres, Quintana Roo state
San Cristóbal de las Casa, Chiapas state
Todos Santos, Baja California Sur state
Laguna Bacalar, Quintana Roo state
is it safe to travel to cancun mexico
Is Cancun Safe?
If you ask someone who's been, Is Cancun Mexico safe? They will likely say that it was, as national and local government employees, politicians and police, as well as large corporate hotel chains that have places there, work hard to keep it safe for visitors.
Cancun is one of the top Mexico travel destinations, with millions visiting each year. With numbers that high, yes, there are incidents of crime, though in general, Cancun is quite safe for families, solo travelers, groups and couples.
As there are plenty of gorgeous beaches on Earth, if Cancun wasn't safe, people would stop coming! However, just the opposite is true. According to the U.S. National Travel and Tourism Office, Mexico was the most popular 2019 travel destination for Americans, with nearly 40 million visits — many to Cancun!
Can I travel to Cancun right now?
YES — Cancun is open for travel. If you're planning on traveling to Cancun right now, check out the Mexico Covid info above so you know what to expect.
🏝 General beach safety in mexico
They say the biggest dangers in Mexico beach towns are sunburns, drinking too much and hurricanes. While this is true for many, you'll also want to stay hydrated, stay aware of your surroundings, and don't drink the water in Cancun (make sure to travel with a filtered water bottle).
IS MEXICO dangerous?
Is Mexico City Safe?
Wondering, Is it safe to travel to Mexico City?, or How safe is Mexico City? For the vast majority of visitors, the answer is yes — as long as you make your safety a priority. For example, like all big cities, there are many safe neighborhoods in Mexico City, and unsafe ones, and you have to know which is which.
The safest neighborhoods in Mexico City include Roma, Condesa and Polanco, and neighborhoods to avoid in Mexico City include Tepito and Doctores. If you stick to these safe places in Mexico City, you'll enjoy this amazing city.
🏡 Head here for Mexico City Airbnb/VRBO rentals in the best parts of town!
As tourism is Mexico's largest industry, anywhere marketed to visitors is protected by Mexican federal and state police. Some very popular tourism areas, like Centro Historico in Mexico City, even have a special unit of Mexico Tourist Police.
🎧 Check out this Mexico podcast from travel blogger Leigh. In it, she discusses how she felt safe in Mexico City on both of her two solo trips there.
IS IT SAFE TO TRAVEL MEXICO?
Is Tulum Safe?
Also located in the Yucatan Peninsula, like Cancun, those wondering Is Tulum Mexico safe? can rest assured this bohemian beach town is a safe Mexico travel destination. In fact, the entire Yucatan Peninsula is considered one of the safest parts of Mexico.
In fact, Tulum ranks as the safest place in Mexico by U.S. News and World Report. Their rating system uses six metrics, including how cheap it is to buy Mexico travel insurance for that destination, because a lower premium means less risk of crime.
IS IT SAFE TO TRAVEL to MEXICO?
Is Puerto Vallarta Safe?
Puerto Vallarta, located on the Pacific Coast of Mexico, is very visitor-friendly and home to large communities of expats. As one of the best beach towns in Mexico, those wondering How safe is Puerto Vallarta, Mexico? can expect a peaceful vacation.
With a noticeable police presence in the main areas of Puerto Vallarta, petty criminals are kept at bay. As with most big Mexico tourism destinations, the biggest risk is petty theft, so be aware of your belongings.
Is Mexico LGBTQ+ friendly?
While the safe parts of Mexico tend to be safe for all types of travelers, some cities are known to be more LGBTQIA+ friendly than others. These include Mexico City (specifically the Zona Rosa neighborhood), Mérida, Mexico, and Puerto Vallarta, which is the most gay friendly city in Mexico.
Is Sayulita Safe?
Located only about an hour west of Puerto Vallarta, many will make their way to the boho beach towns of Sayulita, Mexico. This once-sleepy town is fast becoming a Mexico tourism hot spot — known for it's great surf waves, colorful flags flying all over town, and of course, travel safety.
Check out this article from Sayulita blogger Trisha, who says the small town she calls home has virtually no crime at all.
IS MEXICO SAFE?
Is Los Cabos Safe?
Baja California Mexico, consists of two states that make up the Baja Peninsula on the country's west coast — Baja California Sur (South) State and Baja California State. Baja Sur is widely considered the safer of the two, with top destinations like Los Cabos, La Paz, Todos Santos, Loreto and more.
The famous area called Los Cabos refers to two towns with the word cabo (meaning "cape") in their name — Cabo San Lucas, the more famous of the two, and San Jose del Cabo. While most stay in Cabo San Lucas, the airport is in San Jose del Cabo, and it is a destination in its own right, albeit a more relaxed one.
Cabo San Lucas is generally considered quite safe. However, it's also one of the top party towns in Mexico, and safety starts going down the more you drink. If you watch your alcohol consumption, and don't forget your sunscreen, you'll likely have a safe Cabo vacation.
IS MEXICO SAFE?
Safest City in Mexico: Merida
For those wondering, Is Mexico safe to live? — Meet Merida, Mexico! This is the 13th largest city in Mexico, and located in the Yucatan Peninsula, about 3.5 hours from Cancun and Tulum. It is known as the safest city in Mexico, the second safest city in North America, and considered as safe as Europe.
It also happens to be where I've lived since 2019, so I know firsthand it feels safe. In general, the Yucatan Peninsula is one of the most safe places to travel in Mexico — if not the safest place to travel in Mexico! (Of course, Merida isn't a utopia. It does have some criminal activity, though incidents are rare.)
Places to Avoid in Mexico
For those wondering where to travel in Mexico, it's quite easy to avoid the most unsafe places in Mexico. In fact, you likely weren't planning to visit any of them anyway. These include the states of Tamaulipas, Coahuila, Chihuahua and Durango — See?! None of the ones you wanted to visit.
For a guide, consult the U.S. State Department site, but know they evaluate state-by-state not city-by-city, which would make more sense for tourism. Here are two examples of what I mean:
Sinaloa is one of the least safe states in Mexico, though the city of Mazatlan in Sinaloa is one of the top beach destinations in Mexico.
The famed Copper Canyon El Chepe Train goes through Chihuahua state, and while the train is safe and popular with tourists, other parts of the state are not.
IS MEXICO SAFE for tourists?
25 Safety Tips for Traveling to Mexico
1. Risk Mitigation
This is a fancy phrase that basically means avoiding or lessening risks.
While not a phrase commonly associated with travel safety, it does apply here. As you'll never get a definitively definitive answer to the Is Mexico safe for travel? question, try re-framing it to What do I need to do to keep myself safe in Mexico?
Let's take this practical example of how to mitigate a risk: Since most crimes occur at night, you'd be mitigating your risk of being the victim of a crime by taking an Uber home versus walking home alone at night. This is the kind of logic that will serve you to experience safe travel to Mexico.
You can also mitigate risk before you even arrive in Mexico by doing some research. Some ways to do this include booking a hotel in a good part of town, finding out how safe the place is at night, etc. As Mexico's a larger country, there are good and bad parts, so mitigate risk by avoiding the bad parts.
…at the end of the day, personal safety comes down to common sense," says Barron. "Be smart about where you go. How are you going to get from the airport to your resort? …Have I filled out a form for the Department of State so they know that I am traveling? Always think of safety and security as something that's part of your trip.

—Carlos Barren, 25-year FBI veteran (source: Forbes)
✍️ Register for the STEP Program
As mentioned in the quote above, the U.S. offers free travel safety services through the STEP Program to all U.S. citizens who are traveling Mexico and anywhere abroad. STEP stands for Smart Traveler Enrollment Program, and you can read all about it and register here.
IS MEXICO SAFE
2. Trust Your Intuition
Your inner voice (your higher self, your better judgement, insert any name you'd like) knows what risks you absolutely need to take and which ones you don't: You just have to listen!
Think of how many times this has happened to you: You have a bad feeling about something ➡️ You do it anyway ➡️ That exact bad thing occurs ➡️ You wonder why you didn't listen 😫
That voice that warned you — that is your intuition. In this same vein of logic, if your intuition is telling you not to go to Mexico, then don't go. If you can't shake the feeling something bad will happen to you while traveling to Mexico, simply go elsewhere.
While this took some practice, I now see my intuition as the judge and jury. If my intuition says NO to something, I listen. A no from my intuition is not a "seems like a bad idea, but maybe I should investigate further" — it's a Hard no, Full stop — as in "No further questions, Your Honor."
intuition & how to be safe in Mexico
If you have a bad feeling about someone, somewhere, or something, get away from that person, place or thing immediately. In the case of a person you're getting a creepy or uneasy feeling about, get away ASAP; don't worry about making a politically correct exit with a polite goodbye, just get away.
Your intuition wants to keep safe and away from danger — keeping you alive is actually it's one and only purpose. When in doubt, remember what Gavin de Becker says, that your inner voice is a gift, and you're best served by listening to it.
IS MEXICO SAFE
3. Get Mexico Travel Insurance
Need an added level of security and peace of mind during these strange travel times? Just as you insure your car, home and body, you can also insure your luggage, belongings and health while traveling with Mexico travel insurance.
After years of solo travel in Mexico, I will say there is one certainty with travel: Something will go wrong! That's not meant to scare you — just a reminder of why travel insurance for Mexico is worthwhile — because it comes in handy for all the things you didn't think about.
Since Mexico travel safety is on your mind, (or you wouldn't be reading this!), get your free quote below from World Nomads, one of the biggest names in adventure travel insurance. Another great company is Safety Wing, which offers affordable, basic coverage that will cover general travel needs.

IS MEXICO SAFE
4. Get a Mexico SIM Card
TELCEL is Mexico's largest cell service provider, so using them gives you the best reception the most places. There are many reasons to have cell service in Mexico — including so you can check in with friends and family, access Google Maps, call Uber, access the Google Translate app, and more.
While in some countries, you can get away with just using WiFi, Mexico simply isn't there yet, and you will want a SIM card. For those who won't have free cell phone service in Mexico, the easiest and most inexpensive way for your phone to work is to buy a prepaid SIM card.
💡Tip: Some U.S. phone carriers offer free Mexico phone service to customers on a contract or family plan, so double check before you buy a SIM Card. If you don't have free service, you can buy a Mexico SIM card here.
IS MEXICO SAFE
5. Opt for Uber Over Public Transport
Is Uber safe in Mexico?
YES — It is, and it's also quite inexpensive at about $5USD for a 30-minute Uber ride. While Uber isn't available everywhere in Mexico (yet), it is in about half the states in the country, and the majority of big travel destinations, and you'll want to use it wherever possible.
Is public transportation in Mexico safe?
While Mexico public transportation is generally safe overall, in nearly-all countries on Earth, the #1 place to get pickpocketed is on public transport. Mexico is no different in this area. If you are going to use public transport, try to avoid it during rush hours.
Though Uber costs more up-front than using public transportation, it's less than the financial cost of replacing your phone, cash and credit cards in a foreign country! Besides this, you also save precious travel time using Uber in Mexico over public transport.
Are taxis safe in Mexico?
While taxis are considered safe in Mexico, I always recommend using Uber, when possible. If you do use a taxi in Mexico, only ride with authorized taxis from official stations, called sitios (taxi sites), and don't hail a cab on the street.
Taxis in Mexico (and everywhere) are known to inflate prices when they know you aren't a local. With Uber, you know the price you're going to pay before you take the car. Also, you pay via app, so you don't have to pull out your cash in a taxi.
🚶‍♀️Whatever you take: Don't walk home alone at night!
IS MEXICO SAFE
6. Take group tours
If there's somewhere you want to go that's making any "Safest Places to Visit in Mexico" lists, go with a group tour. Two of the best companies to use are Viator and Airbnb Experiences, two well-known tour operators. They both have plenty of Mexico tours to choose from, in places all over the country.
8. Use the first-class buses (ADO Bus)
ADO (pronounced ah-day-oh) is Mexico's largest bus company. While taking buses in the U.S. isn't common, the bus is often the best way to get around Mexico — especially for budget travelers, backpackers, and those traveling off the beaten path.
🚌💨 Mexico Travel Tips: The ADO website is not user-friendly, especially when trying to buy tickets. If you want to buy a bus ticket in advance, I recommend BusBud.
The ADO company has regular and also luxury class buses, which usually only cost a bit more, but also offer a bit more comfort and safety. For ADO's premier class buses, look for tickets via first class (clase primera), executive class (ejecutivo), and platinum class (platino).
7. Stick to the couta roads (Toll Roads)
If you're planning on renting a car in Mexico and doing a road trip, you'll want to stick to the toll roads. Known as "couta roads," these are better maintained, better lit at night, patrolled by authorities, and generally considered safer to use.


9. Avoid flashy clothes and jewelry
Mexicans are relatively modest and conservative dressers. In big cities and pueblos (small, rural towns), even when it's hot outside, jeans and long sleeve shirts are the norm. If you're headed to the beach, don't be surprised to see locals swimming in a T-shirt and shorts.
As an example: If you want to blend in visiting cities in Mexico, skip shorts and opt for leggings instead.
That's not to say don't wear shorts; only that if you do, you can draw unwanted attention to yourself as they are uncommon for Mexicans. However, this doesn't apply to Mexican beach towns, where shorts are the norm.
Leave designer labels & valuables at home
This conservatism in dress also extends to something most U.S. visitors won't even think about: Designer labels.
While a sweater with Gucci written across the front in huge letters might carry little weight in the U.S., in Mexico it draws attention. This same logic also applies to labels on everything from purses and shoes, to sunglasses and even high end electronic gadgets. In short: Leave valuables at home!
To be on the safe side, leave everything flashy, expensive, and with an obvious brand label at home. For more info on this, check out all these other great tips on What NOT to Take to Mexico.
IS MEXICO SAFE
10. Don't drink the water in Mexico
While most people think of safety in terms of crime, being in optimal health is another way to keep yourself safe (and enjoying your trip). If you're wondering, Can I drink the water in Mexico? — the answer is NO — even locals don't drink the water in Mexico, nor do they clean produce or make ice with it.
In Mexico, you'll drink bottled water. However, since not all bottled and purified water is created equal, a refillable water bottle, like the Water-To-Go Bottle, will add an extra level of water protection to keep you safe and healthy in Mexico — and reduce your plastic bottle waste.
11. How to pick the right street food stand
Mexican food has been recognized by UNESCO as an "Intangible Cultural Heritage of Humanity," a designation it shares with just one other country, France. This basically means Mexican food is a gift to mankind — so if you go to Mexico and skip street food entirely, you're really missing out.
As a country with some of the best street food in the world — and a lot of stands to choose from — the key with street food in Mexico is picking the right place. To do so, use these tips:
Find a place that has a line: They aren't fun to wait in, but do indicate the food is good and the place is hygienic, or else people wouldn't wait to eat there.
Look for somewhere with a lot of cabs parked in front, and cab drivers eating there. They always know the best cheap eats and street food in Mexico!
Make sure there are at least two employees; one to cook and one to handle the money.
Is the food in Mexico safe?
Though you'll find online that says don't eat salad in Mexico, or don't drink ice in Mexico — the fact is, there's no guarantee doing any one thing will keep you from getting sick in Mexico. What is true is that millions eat food and street food in Mexico each day and don't get sick, so it's a bit of the luck of the draw.
With the above tips, however, you're on your way to picking safe, delicious, cheap Mexican street food.
12. Remember your physical health
When most travelers think about getting sick in Mexico, they think of pesky stomach bugs and food poisoning Mexico nightmares. In reality, many Mexico travel horror stories often end up being about all the other types of sickness no one prepared for.
Here are three other things to consider to avoid getting sick in Mexico:
Altitude Sickness in Mexico City: Most people don't know this, but Mexico City is about 1.5-miles above sea level. If you're not used to high altitudes like that you can easily get altitude sickness in Mexico City, which feels like the flu.
Dehydration in Mexico's Heat: If you didn't already add a Water-To-Go Bottle to your cart, here's your second reason to purchase one. The refillable bottle will not only help you prevent getting sick in Mexico from the water, it will also help keep you hydrated.
Alcohol Poisoning in Mexico: If you're planning to go hard with booze, consider bringing something to hydrate you the next day, so you're not hungover. Check out Liquid I.V. — which has more than 81K Amazon reviews.
IS MEXICO SAFE?
As they say, having a local is a travel game changer. While online travel blogs and YouTube videos are great, no one knows their town like a local. The benefit of shared accommodations is that there's always a local connected to them, often one who lives in the place you'd be staying. Here are two lodging options:
Hostels: The most common type of shared accommodation is a hostel. Hostels are great because they are easy to meet people and socialize with fellow travelers, and they are budget-friendly. 🏡 Book your hostel with Hostel World
Airbnb Private Room: For non-hostel travelers (like me!) booking a private room in an Airbnb is a great option — and in Mexico, these are often cheaper than a private room in a hostel.
🚨 Door Stopper with Sound Alarm
While a rare occurrence, the reality with hotels, hostels and Airbnbs is that several other people do have the key to get inside your room. These security door stoppers make a loud 120-decibel alarm sound if anyone tries to enter, and the stopper itself prevents entry.
14. Stay in downtown areas
If you need more privacy, book your own place but make sure it's in the area marked Centro Historico, the historic downtown of every city in Mexico. While some cities have safer downtowns than others, you're sure to be safer overall in the main tourist area of town.
🏨 Don't want to stay in the tourist area? That's understandable, but it's still a good idea to book 1-2 nights downtown, and after seeing the town in person, you can relocate to another area.
15. Learn some basic Spanish
It is commonly known among travelers that you get more respect, and leeway, from locals when you at least try to speak their language. They especially appreciate it when you make an effort to know the everyday basics and casual niceties, which you can learn via Rocket Spanish or Duolingo.
In short: Knowing a little Spanish goes a long way.
While many Mexicans speak (at least) some English, especially people in the service industry, it's still seen as a sign of respect when you know some Spanish. By "some," we're talking about 30 words and phrases, which are all listed on this infographic below ⤵
💡Mexico Travel Tips: Save the infographic below as an image on your phone, so you'll have access to it even off-WiFi.
IS it safe to visit MEXICO?
16. Arrive during the day or afternoon
Try to plan your travel so you arrive in the daytime or afternoon; to be on the safe side, aim for at least 2-3 hours before the sun goes down. While you might save $50USD on a flight that arrives at 10:30pm, a late arrival in a foreign country isn't exactly on anyone's safe travel tips for Mexico list.
17. Keep some things personal
Just because you're in conversation with someone, doesn't mean you need to reveal every single detail about your life and your travel plans. It's OK to withhold information from someone you've just met, especially if you're getting an uneasy feeling about them — remember to trust your intuition above all.

When in doubt, answer questions with I'm not sure, or I haven't decided yet, or even, I don't know 🤷‍♀️ when someone asks you a question you're not comfortable answering. You can also be very general in responses; so if someone asks where you're staying, you can reply with I'm staying Downtown.
18. Ask locals for Mexico tips
In this case, "locals" includes everyone from actual locals like your Airbnb host, hotel or hostel staff, servers and bartenders, to even other travelers who have been in the destination longer than you have.
If you're too shy to speak to strangers, join FB groups or any social media groups of your choosing, and other social meetup channels, like Bumble BFF.
You can also leverage your own social network, even before you travel to Mexico. Head to whatever socials you use, and make a post saying I'm headed to Mexico City in two weeks — Anyone know anyone cool there?, or something similar.
Is Mexico Safe for travel?
19. Pack light for Mexico
The tip of traveling light probably conjures up images of traveling with only a backpack, which is great if you can do it. Some of us (ahem, me included!) have never been able to, but that doesn't mean you have to bring more than you need.

If you know you're going to use something — the keyword being know, and not just think you will use it — then bring those items. However, if you only think you'll use it, leave it at home. This especially applies to expensive items like your laptop, DSLR camera and jewelry.
Is Mexico Safe for travel?
20. Use only ATMs inside banks
Cash is king in Mexico. While many places, especially in larger cities, do take cards, places like street food taco stands and taxis, do not. Because everyone in Mexico still uses cash, you'll definitely want to have some on you, but What's the safest place to get cash in Mexico?
The answers are: from an indoor bank, and from one of the big banks in Mexico. These include Bancomer, Santander, HSBC, Banorte and Banamex. Check with your U.S. bank to see if they have a relationship with any Mexican bank to avoid ATM fees; though fees usually only cost about $75 pesos ($4USD).
💸 Mexico Travel Tips: ATM lines can get long, so try to use them during the day when everyone's at work. Lines are especially long on the 15th and 30th of the month, when everyone gets paid.
As so much is still done with cash in Mexico, you'll often see ATMs on street corners and in convenience stores, especially in tourist areas. While convenient, try to find an indoor bank where you'll have privacy withdrawing your money.
21. Don't leave valuables unattended
While this tip is admittedly no fun, it does work to not get your stuff stolen. Always take your purse, book bag and belongings into the bathroom with you, rather than asking a cafe or bar neighbor to watch them.
22. Keep some cash in your pocket
Keep some cash in your pocket so you don't have to take your whole wallet out every time you need to buy something. If you don't have pockets on your clothes, you can just leave some pesos in a side pocket in your purse — or better yet, pick up a nice dress with pockets for your Mexico trip!
23. Get an anti-theft travel purse
There are some great anti-theft backpacks, purses and even security scarves out there, that help to prevent theft (check out the options below⤵). A cross-body bag, specifically, makes theft more difficult overall, but this anti-theft travel purse also has five additional safety measures:
Lockdown Straps: Strap lock secures bag to a stationary object or chair, to prevent grab-and-go thieves.
Locking Compartments: Prevent pickpockets from getting into your bag with locking zipper pulls.
Slash-Resistant Fabric: The bag has a slash-resistant mesh barrier for two layers of protection.
Slash-Resistant Straps: Straps have a stainless steel wire inside, to prevent grab-and-go thieves.
RFID Blocking Pockets: Prevents against electronic identity theft with RFID blocking card slots and pockets.
Is Mexico Safe for travel?
24. Don't buy drugs
As Mexican drug cartels are a tremendous problem in the country, avoiding anything associated with them in a no brainer — and this includes not buying drugs from them.
This advice harkens back to the #1 tip on this list, Risk Mitigation, and the question of Is this a necessary risk? Think of it like this: Two of the worst case scenarios that could result in buying drugs from a random drug dealer in Mexico are jail time or a hospital stay.
Ask yourself: Am I Ok with these outcomes? If not, don't do the things that lead you right to them.
Drugs in Quintana Roo State
Of the 16 states I've visited in Mexico, the one with (by far) the most overt cartel activity was Quintana Roo state — home to Cancun, Tulum, Riviera Maya and Playa del Carmen. These are some of the country's biggest party towns, so expect to be approached by dealers.
A simple "No, gracias" and I was left alone, so it's also easy to navigate right past them. For anyone wondering, How dangerous is Mexico?, know your level of danger goes way down by avoiding drug activity.
25. Don't let a stranger buy you a drink
This is pretty common knowledge, both in your hometown and while traveling abroad. Besides not letting anyone buy you a drink, don't forget that you also shouldn't leave your drink unattended with anyone!
Is Mexico Safe for Americans?
DO YOUR RESEARCH BEFORE TRAVELING TO MEXICO
The U.S. State Department site is updated all the time to outline safety considerations in each of the 32 Mexico states. They have a levels system, with Level 1 being "Exercise Normal Precautions," and Level 4, which is "Do Not Travel."
I advise you to take the list with a grain of salt for two reasons:
It evaluates state-by-state not city-by-city, and most tourists will travel to a specific city, not the entire state. Oftentimes the more touristic cities are perfectly safe, though every part of the state may not be.
It doesn't specifically evaluate for crimes against tourists. Most crimes in Mexico aren't committed against tourists (only about 0.0002% actually), and the statistics factor in all crimes.
…though this is still a great guide, especially for those who have never been to Mexico. For about the last decade, the Level 4 "Do Not Travel" states have remained the same — and they are the states that border the U.S. As these aren't the main Mexico tourism hubs, most weren't planning to visit them anyway.
✍️ Register for the STEP Program
The Smart Traveler Enrollment Program, or STEP Program, is a free service the U.S. government offers to citizens traveling abroad. You can read all about it and register here, but in short, it lets the government know where you'll be and when, should you need assistance while in the country.
U.S. Embassy in Mexico City
The main U.S. Embassy in Mexico is located in Mexico City, though there are Consulates and Consular Agencies in big cities throughout the country. If you need to contact to contact the Embassy, their info is below:
Is Mexico safe to travel for families?
Mexico is actually a very family oriented country — and kids, grandparents and parents often all travel together. For the most part kids are welcomed in most places, even places like casual cantinas and bars. You will, however, want to check policies at upscale resorts, as some are adults only.
Is Mexico Safe for travel?
Is Mexico Safe to Travel Alone?
I personally traveled solo in Mexico for about a year, to half the states in the country, before deciding to move to Mexico permanently. While this is just my anecdotal experience — I felt very safe everywhere I went in Mexico.
While some may say that I just got lucky with my safety, I personally believe I stayed safe because I made my own safety my top priority. I list my Top 25 Mexico Safety Tips above on what I mean by this, and I hope they will help clear up a lot of the Is Mexico safe to visit? FAQs.
Is Mexico safe for solo female travel?
If you're asking me, I'll say yes. However, someone else might say no. The thing with safety is, it's a feeling, not a fact — which is why one person can feel safe somewhere, and another will feel totally unsafe in that same place. We're only "safe" when nothing bad happens, but "bad" things can happen anywhere.
If you look around online, there are plenty of solo female travelers who rave about Mexico (check out Adventurous Kate, Where Goes Rose, Be My Travel Muse, The Blonde Abroad, and more). In fact, I've found most people who say solo travel isn't safe, have never done it — go figure 🤷‍♀️
Is it safe to go to Mexico?
Do Americans Need A Visa for Mexico?
NO — U.S. Passport holders don't need a visa to travel to anywhere in Mexico.
When you arrive in Mexico at the airport or cruise port and go through Immigration, you'll receive a 180-day (6 month) FMM tourist card; if you drive in, there the Forma Migratoria Multiple (FMM) costs about $600 pesos ($30USD) per person.
The FMM is a small piece of paper that you need to keep on you at all times, as it proves your legal status in Mexico. It's rare, but if an officer stops you, they can ask to see your FMM. When leaving Mexico, you'll have to give it back to an Immigration officer in the airport, cruise port or at the land border.
If you lose your FMM, there's a fine of about $600 pesos ($30USD) and some paperwork to fill out in order to replace it. In short: Don't lose your FMM!
traveling safely in mexico
Is it Safe to Rent a Car in Mexico?
Renting a car in Mexico gives you freedom — both to the freedom to explore at your own pace and the ability to venture off the beaten path to all the Mexico hidden gems. With many tours, you only have a limited amount of time to explore, but with your own rental, you set the schedule.
Many will rent a car for a Mexico road trip in places like the Yucatan Peninsula or Baja California Peninsula (especially a Baja Sur road trip). However, some parts of the country are safer for this than others, but those are both safe areas Mexico has for those who want to drive around the country.
Is it safe to drive in Mexico?
Short answer: YES.
Longer answer: As a general rule, driving in Mexico is considered safe, however, there's the obvious caveat to that — you'll be driving in a foreign country you're not used to. Given that, you should take the time to familiarize yourself with these 10 Mexico Driving Tips.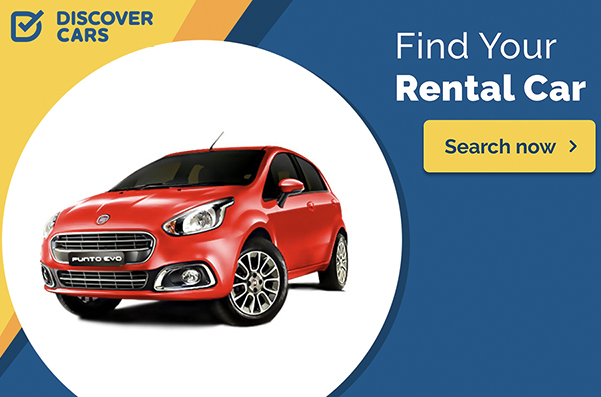 Do I Need Mexico Travel Insurance?
NO — you don't legally have to have travel insurance in Mexico. However, YES — you really should have it because it offers peace of mind for all the things you'd rather not think about during Mexico travel. In the wise words of Anthony Bourdain, "Travel isn't always pretty."

Since Mexico travel safety is on your mind, or you wouldn't have read this, you'll certainly want to have Mexican travel insurance. Plans come in all shapes and sizes, for coverage to insure everything from your luggage, belongings and health while traveling. The two companies linked below offer a free quote:
World Nomads is one of the biggest names in adventure travel insurance.
Safety Wing offers affordable, basic coverage, that covers general travel
Final Thoughts: Is Mexico Safe to Visit Right Now?
Even though I have traveled extensively in Mexico, and live in Mexico, you may have noticed I never said that Yes, Mexico is safe. That's because it's not — and that's because nowhere is. In short — Is travel safe in Mexico? is an unanswerable question, though everyone wants a yes/no answer to it.
I can't give you this answer; no one can. The fact is that if you travel to Mexico and nothing you consider bad happens to you, then you were safe in Mexico; if you travel to Mexico and something you consider bad happens to you, then you were not safe in Mexico.
I can say I've been safe in Mexico, though many don't consider it safe. What I also know is that for many, this is not the case — and, sadly, Mexicans seem to be less safe in Mexico than tourists. While that's another topic for another day, travelers are statistically quite safe when visiting Mexico.
Millions of Americans go to Mexico on vacation every year, so if we play the numbers game, the number of incidents is very small. When I'm asked if Mexico is a safe place to go travel on vacation, my response is yes.

—Carlos Barren, 25-year FBI veteran (source: Forbes)