Is Sayulita Safe? Best Sayulita Mexico Travel Tips in 2022
---
Wondering, Is Sayulita Mexico safe to visit?
Yes — For the vast majority of travelers, safety in Sayulita feels like it's a given. For me personally, I discovered the colorful town of Sayulita Mexico via Instagram, and visited on a whim, with no consideration of the question, Is Sayulita safe?
What I found in the Sayulita pueblo magico (magic town) was festive papel picado paper flags, boho surf village vibes, streetside seafood restaurants like Maria's (try the shrimp sopes), and boutique shops like Evoke the Spirit — quite simply, Sayulita felt happy 🤩
In addition to happiness, I felt one other thing at all times on my Sauylita trip: Safe!
Now, safety is never a guarantee for any traveler in any place on Earth. While I stayed safe in Sayulita, and the vast majority of travelers are safe in Sayulita, that doesn't mean you should take safety as a given. It's not!
What you'll find in this article are 10 Sayulita travel tips on how I stayed safe and how you can stay safe in Sayulita Mexico during your vacation. Ready to dive in? Let's get to it, starting with the most important info on how to get to Sayulita safely.
is sayulita safe?
Where is Sayulita Mexico?
Sayulita is located in Nayarit State, on the Pacific Coast of Mexico. This is a smaller state, that's mostly off the tourist radar — except for Sayulita, it's neighboring beach town of San Pancho (AKA San Francisco), some additional Riviera Nayarit beaches, and the state's capital of Tepic, located inland.
Sayulita Map
Note: Some common misspellings are Sayulitas Mexico, Sayulitas Nayarit or Salucita Mexico — so make sure you're looking at the correct town of Sayulita Nayarit Mexico.
is sayulita safe?
Is Sayulita open for tourists?
Yes — Sayulita is open for visitors, and in fact, never really closed down. The Mexican government has this traffic light system, and Nayarit State has fluctuated between green and yellow (meaning low numbers of Covid cases) since 2020.
How to Get to Sayulita Mexico Safely
When getting to Sayulita, you fly to Puerto Vallarta International Airport (code: PVR). There is no Sayulita airport, so PVR is the closest airport to Sayulita Mexico. As it's a large, international airport, you'll likely find direct flights to Puerto Vallarta!
To get from Puerto Vallarta Airport to Sayulita, you have several options, all highlighted below ⤵
Puerto Vallarta to Sayulita: Private Transport Service
Widely considered the safest way to get to Sayulita, you'll want to book private transport. For most other options, you'll have to exit the airport, and walk across a pedestrian bridge to get onto the main street (with your luggage in tow!), to get other transportation to Sayulita.
With booking any of the private Sayulita transportation options below, you'll get picked up at the airport, and not have to walk anywhere. Though it's not unsafe to leave the airport and walk onto the main street, you might not be comfortable doing it at night or with luggage.
Puerto Vallarta to Sayulita Uber or Taxi
Taxis and Uber are both options for how to get to Sayulita, but be advised it's not as easy to find an Uber or taxi to take you from Sayulita back to Puerto Vallarta. I took an Uber to Sayulita, but then had to hire a private driver to take me back to the airport.
🚕💨 Want to know if there's Uber in Sayulita? Head here
My Uber was about $65USD, but for the return drive I had to take at the last minute (not knowing Uber is rare in Sayulita) was $85USD! For this reason, I recommend anyone concerned with Sayulita travel safety to just book your roundtrip transportation here.
Puerto Vallarta to Sayulita Taxi
Personally, I don't recommend a taxi because drivers inflate costs for tourists. However, if you do want to take one, you'll also want to do so from the main road. For this, walk outside the airport and over the pedestrian bridge and take a taxi from there.

A one-way curbside airport taxi will be about $1,500-2,000 pesos ($75-100USD), as there's an airport tax added on. If you walk across the highway to the main road, you can often negotiate a taxi down to about $1,000 pesos ($50USD). Note: You'll need pesos/cash to pay.
Puerto Vallarta to Sayulita: Bus (Colectivo)
For Sayulita budget travel, the cheapest way to get to Sayulita from Puerto Vallarta Airport is the bus. As with most budget options, it's not super comfy. However, the trip is relatively short at only about 1.5 hours, because the bus makes several stops along Puerto Vallarta Sayulita route.
The cost for the Puerto Vallarta to Sayulita bus is $50 MXN pesos ($2.50USD). It runs daily, from 6am-10pm — so if you have a late-night flight, check out your other options!

To get to the bus station, exit the airport and walk over the pedestrian bridge and across the highway. You'll need the Compostela Bus, which comes every 20-30 minutes — but make sure to only take one that has a Sayulita sign (seen in the photo above ⤴) as not all Compostela buses go to Sayulita!
Puerto Vallarta to Sayulita: Rental Car
If you're just sticking to Sayulita, you probably won't want a rental car. The town itself is completely walkable, and in fact, you might find driving in town to be annoying! However, if you want to do some trips around Nayarit State and Jalisco State, consider a rental car.

When renting a car in Mexico, I recommend and personally use Discover Cars. Their search feature checks both local Mexican car rental companies and also large international corporate companies so you get the best rates. ▶︎BOOK HERE with Discover Cars.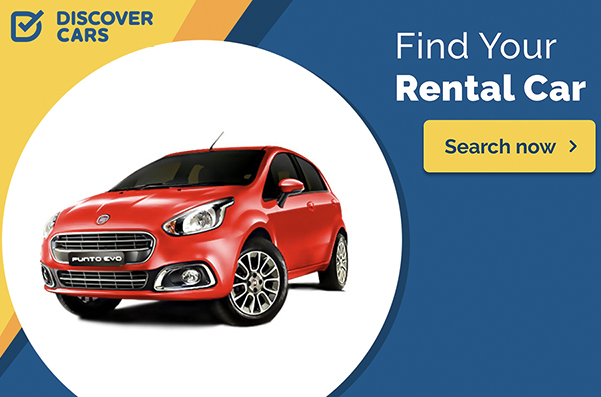 is sayulita safe?
Where to Stay in Sayulita: Best Neighborhoods in Sayulita
There aren't really any bad parts or places to avoid in Sayulita, as the crime rate in Sayulita Mexico is low anywhere in town. However, here's some info on the main four neighborhoods and areas in Sayulita, so you can pick your best Sayulita neighborhood.
Map of Sayulita Neighborhoods
Downtown (Central/Centro)
This is the main part of town, perfect for those who want to be where all the action is. You'll also find the best Sayulita hostel here, Selina Sayulita Hostel, which is known to have the best WiFi in Sayulita — which overall, doesn't have great WiFi!
I stayed here, and recommend this area because you're just a few minutes' walk from restaurants, bars, shops, and the best beaches in Sayulita, including the main beach called Playa Sayulita.
North End & Nanzal
As the name states, this is the northern end of Sayulita. It is a newer construction area, so you can find some nice Sayulita hotels here, like Hotel Villas Sayulita. From the north end of the beach and the Nanzal neighborhood, it's about a 15-20 minute walk to downtown.
The North End of town is a quiet, mostly residential area, popular with families and for yoga retreats. It's more walkable than the South End because it's not very hilly, which is great because you'll have to walk to downtown for food, bars and the beaches.
South End
Located on the southwestern end of Sayulita, this is a residential neighborhood. It was one of the first areas to be developed in Sayulita back in the 1970s-80s, so the construction is older, but quite charming, with nice views of the Pacific Ocean from some of them.
Located a 10-15 minute walk from downtown, but many parts are quite hilly so the walk isn't always comfortable. In fact, some say you need to rent a golf cart if you want to comfortably stay here.
Gringo Hill
Gringo Hill Sayulita overlooks the town and has nice ocean views in some spots. It earned this (unflattering) nickname because most people who live here are expats. It's a residential area that's only 10-minutes from downtown, but it does have a steep hill to go up and down.
is sayulita mexico safe?
Is Sayulita Safe at Night?
I felt safe wandering around Sayulita, both during the day and at night. From an early morning walk when no one else was awake besides me and the surfers, to nighttime beers by myself at the Wild Iris bar in downtown — I had no concerns about Sayulita Mexico safety.
Now, that's not to say I wasn't aware of my surroundings, myself and my belongings at all times. I was. What I mean is I felt there was little chance of anything bad happening to me as a solo female traveler in Mexico. I felt safe enough to relax in Sayulita, so I could turn my brain off and just enjoy the trip.
Is there Uber in Sayulita Mexico?
Technically, yes. However, you can't always get one as many who live in Sayulita don't have cars, so Ubers aren't always easy to come by in Sayulita. There are taxis, though this really is a small town, so you can walk everywhere. Another option is to rent a golf cart in Sayulita.
is sayulita mexico safe?
Is Sayulita safe for solo travelers?
Speaking from personal experience, as someone who did solo travel in Sayulita Mexico, I can say it was safe for me. Now, safety is never a guarantee; not in Sayulita, and not anywhere in the world.
What I can also say is Sayulita ranks as one of the safest places to visit in Mexico. It is also a pueblo magico, which means "magic towns," but most specifically, magic small town, as "pueblo" means small town. It really felt like a small town, where everyone knows everyone.
Petty Crime in Sayulita Mexico
Not that anyone wants any crime to happen to them, but for most people who experience Sayulita crime, it's a petty crime of opportunity, like getting pickpocketed. As it's a party town, drinking always increases the likelihood of these types of crimes happening, so have a plan if you're going to party hardy.
Here are a few general Mexico travel tips to keep in mind to stay safe in Sayulita Mx:
Use common sense and listen to your intuition — If something feels off, leave; If someone is giving off a creepy vibe, get away from them ASAP.
Always stay aware of your surroundings, your belongings, and yourself.
Leave the flashy jewelry, designer sunglasses, and expensive, name-brand electronics back at home.
Use caution when walking late at night, and stick to the well-lit main streets.
is sayulita safe?
When to NOT Visit Sayulita Mexico
My one and only warning about Sayulita is this: Don't visit during Semana Santa, like I did. This is especially true of travelers who want to experience this small beachside pueblo in its most tranquil state, as Semana Santa is incredibly crowded during Semana Santa.
In fact, after traveling solo to 16 Mexico states and living in Mexico since 2018 — one of the only Mexico warnings I issue is Don't go to any Mexican beaches during Semana Santa. For me, it's the worst time to travel Sayulita and really anywhere on the Mexican coast, unless you like big crowds.
Semana Santa is one of the most important holidays in Mexico, which takes place the last week of March through the beginning of April. It is also one of the most popular weeks for Mexicans to hit the beaches in droves.
During Semana Santa, the town was much more crowded than normal. On the main beach, Playa Sayulita, there was only about three feet of space between groups. This was a blessing and a curse, in a way, because it forced me to venture off the beaten path a bit.
is sayulita safe?
Safest & Best Beaches in Sayulita
Playa Sayulita
This is the main beach in town, located at the edge of Downtown Sayulita. Here, you'll find beach clubs, surfing schools that do Sayulita surf lessons, nearby restaurants and bars with live music, cute shops and more. This is definitely the most busy beach in Sayulita.
Playa de Muertos
Located in the South End neighborhood, Playa de Muertos (beach of the dead) has the small Panteon Ejidal Cementerio de Sayulita (Sayulita cemetery) right behind the beach. Like many Mexican cemeteries, this one is colorful and festive, and the beach here is great for swimming.
Playa Norte (North Beach)
Located just north of the Sayulita River (which disappears when it's not the rainy season), you'll find Playa Norte. This beach isn't not great for swimming, but it will have fewer people than Playa Sayulita, so there's more space to lay on the beach. It's also a great place to watch the sunset in Sayulita.
Off the Beaten Path Sayulita Beaches
As this article is about Sayulita safety, know some of these beaches won't have any people or services, so plan accordingly. Among the other great Sayulita beaches, there's Playa Carricitos, Playa Malpaso and Playa Escondida, where Bachelor in Paradise was filmed.
When visiting Puerto Vallarta and/or Sayulita, you can cross the Marietas Islands off your Mexico bucket list. At one of the islands, you'll walk on the the famous hidden beach in Mexico — Playa del Amor (Lover's Beach) — which you can see in the video below ⤵
As this Mexico hidden gem has grown in popularity over the years, thanks to YouTube and Instagram, the government now limits the number of daily visitors who can visit the hidden beach. Presently, only about 125 people per day can visit this hidden beach in Mexico, and only through few official tour companies.
Book this Hidden Beach Tour to be able to walk on the hidden beach as one of the lucky 125 people! Note: It departs from nearby Punta Mita.
If you're content to just see the Marietas Islands, snorkel in the waters around them but not access the beach, opt for the Marietas Islands Eco Discovery Snorkeling Adventure. There's also the Marietas Islands – Escondida Beach Tour, which offers SUP paddle boarding.
Safe Things to Do in Sayulita: Group Tours
As a longtime solo traveler in Mexico, I swear by group tours! Especially in places I'm visiting for the first time, the safety of being in a group gives me the confidence boost I need to enjoy my travel time to the fullest. Luckily, there are great group tour options to all the best Sayulita things to do ⤵
Sayulita Travel FAQs
What's the best time to visit Sayulita?
The best time for Sayulita travel, and really, travel to any of the best Mexico beaches, is in the dry season — November to April. During this time of year, you'll have cool, sunny weather, and little to no rain. Besides nice weather, the mosquitoes will be at bay so you'll better enjoy your Sayulita vacation.

It is rate, but as Sayulita is located on the Pacific Coast of Mexico, it is susceptible hurricanes. Hurricane Season runs June 1 to November 30, but the weather is usually nice by the end of October. Keep in mind that just because hurricanes in Sayulita are rare, there can still be bad tropical storms.
What's the Sayulita weather like?
Sayulita has a tropical climate — so hot, humid days, and cooler nights; but not much cooler! Something you have to remember when looking at the weather chart below, is it doesn't account for humidity, which can make the temperature feel 5-10°F hotter than it reads.
Weather in Sayulita Mexico
What do I pack for Sayulita?
As far as how to dress in Sayulita, the vibe on this laid-back hippie beach town is boho casual all the way. Check out the outfits below ⤵ to give you an idea of Saulita fashion. If you need more tips on what to wear in Sayulita, head here for Sayulita outfits inspo.
For Sayulita outfit ideas, think flowy, tropical, breathable, cotton, and light-colored clothing when planning out your Mexico packing list. Besides all your summer-wear, you may use a light cardigan at night and comfy sweats to sleep in, but Sayulita is the place for sundresses, sun hats and bathing suits.
Is Sayulita dirty?
The town itself is quite clean. However, a few years back, there were some articles about the poor water quality in Sayulita, particularly at the beaches. For a town the survives off tourism dollars, this was a disaster, and measures were implemented to correct the issues.
After all the negative press, the local government took action, and they now comply with all federal requirements for clean water. The water in Sayulita has been declared safe for recreational use, and also clean, even though it may not be the crystal clear water many hope to see in Mexico.
Is it safe to drink the water in Sayulita?
No — Water in Mexico is not considered safe to drink, not for locals and not for visitors. If you want to how NOT get sick in Mexico, don't drink the water! Everyone in Sayulita either boils their Mexico tap water before drinking it, or buys bottled water, which of course, isn't great for the planet ♻️
To keep your carbon footprint low, practice responsible tourism in Mexico, and stay hydrated, bring a refillable water bottle from home. The Water-To-Go Bottle (seen below ⤵) add an extra layer of water filtration to keep you healthy, hydrated and enjoying your Sayulita trip.
Use code SOLO15 for 15% OFF your purchase! ▶︎ Shop Now
Is Sayulita worth visiting?
If you're looking for fun, laid back Mexico travel destinations, there are few better than Sayulita! In the last decade or so, it has become somewhat touristy, and some are now heading to nearby San Pancho, Nayarit, as it's said this town is closer to what Sayulita was like before it got popular.

The one thing that might make you want to consider somewhere like Puerto Vallarta instead is the internet. Sayulita WiFi is notoriously terrible, so if this is a "workcation" (working vacation), things like Zoom meetings, editing video files, or even simply uploading video files, is very difficult in Sayulita.
Do you need a visa to visit Sayulita?
Do you need Mexico travel insurance for Sayulita?
You don't legally need travel insurance for Mexico, but you'll definitely want to have it. The better question here really is Should I get travel insurance for Mexico?, and that answer is YES because it will give you an added level of security and peace of mind during these strange travel times.

Just as you insure your car, home and body, you can also insure your luggage, belongings and health while traveling. If Mexico and Sayulita travel safety are on your mind, get your free quote below from World Nomads and Safety Wing, two of the biggest names in travel insurance.
Safety Wing:

Perfect for general travel coverage, and digital nomads who travel for extended periods of time

.
World Nomads:

Perfect for those who want to do adventurous activities while traveling.
Final Thoughts: Is Sayulita Safe for Travelers?
While people want a definitive yes or no answer to the question How safe is Sayulita Mexico?; sadly there just isn't one. For most travelers, yes, Sayulita is safe — however, no, it is not safe for everyone because quite frankly, no place on Earth is 100% safe!

What can be said is this: Sayulita is known as one of the safest cities in Mexico for travelers, and one of the most safe places to live in Mexico by those who call it home.
For a first-hand account from a solo female traveler who lived in Sayulita, check out what Trisha has to say in this article, 20 Best Solo Travel Mexico Destinations to Visit. Besides Trisha, I have been to 16 states in Mexico, and about 50 cities — and Sayulita felt safe for me as well!
Mexico Travel Planning Guide
🚑 Should I buy Mexico travel insurance? 100% YES! — With basic coverage averaging just $5-10USD per day, enjoy peace of mind with a plan from World Nomads, the biggest name in travel insurance. (Read more)
💧Can you drink the water in Mexico? No — You'll want to buy a Water-To-Go Bottle, which filters your drinking water so you don't get sick from drinking water in Mexico, and helps keep you hydrated while traveling Mexico. (Read more)
🚙💨 Is it safe to rent a car in Mexico? Yes — Renting a car in Mexico is one of the best ways to see the country! I always rent with Discover Cars, which checks both international companies and local Mexican companies, so you get the best rates. (Read more)
📲 Will my phone work in Mexico? Maybe — It depends on your company, so check with your provider. If you don't have free Mexico service, buy a Telcel SIM Card. As Mexico's largest carrier, Telcel has the best coverage of any Mexico SIM Cards. (Read more)
🏩 What's the best way to book my Mexico accommodation? For Mexico hotels and hostels, Booking is the best site. If you're considering a Mexico Airbnb, don't forget to also check VRBO, which is often cheaper than Airbnb!
🧳 What do I pack for Mexico? Head to the Ultimate Mexico Packing List + FREE Checklist Download to get all the info you need on packing for Mexico.
✈️ What's the best site to buy Mexico flights? For finding cheap Mexico flights, I recommend Skyscanner.
🎫 Do I need a visa for Mexico? Likely Not — U.S., Canadian and most European Passport holders don't need a visa for Mexico; but check here to see if you do need a Mexico travel visa. The majority of travelers will receive a 180-Day FMM Tourist Visa upon arrival.