🗣 Mexico Language
Spanish, though some still speak indigenous languages
💰 Mexico Currency
Mexican Peso, though U.S. dollars are sometimes accepted
☀️ Tulum Weather
Hot, humid, rainy summers, and cool, dry, plesant winters
📍Top Things to Do
Tulum cenotes, Tulum Ruins, Tulum beach clubs & bars
📍Off the Beaten Path
Kaan Luum Lagoon, Sian Ka'an Biosphere Reserve
Tulum is one of the most visited and best Mexico travel destinations. Once a sleepy fishing village, Tulum is now a must see Mexico beach town.
Located on the Caribbean Sea, in Quintana Roo state, many head to Tulum for its world-class beaches, swimmable cenotes, Mayan ruins, bohemian vibes and great restaurants.
Tulum is in one of three states that make up Mexico's Yucatan Peninsula, and many make Tulum part of a larger Yucatan trip.
Best things to do in Tulum
Where do I stay in Tulum?
Tulum is a small town — think about five miles from end to end. It is divided into Downtown Tulum (AKA Tulum Town), Aldea Zama, and Tulum Beach. The map below will give you a good visual.
Many like Aldea Zama for its central loction, and nice Airbnb options; Tulum Beach has all the beautiful hotels you've seen on Instagram; and Downtown/Tulum Town has a cool locals vibe. Head here to book a Tulum beach resort.
Check out these articles on to discover the best Airbnbs in Tulum.
• Tulum Airbnbs: 11 Best Under $99 Options You Need to Book
• Tulum Glamping: 11 Best Airbnbs to Book
• Tulum Beach House Rentals: The 10 Best Airbnbs
Is Tulum safe for travel?
Tulum, Mexico, and the entire Yucatan Peninsula are considered quite safe; in fact, this area consistently ranks among the safest parts of Mexico. 
In Tulum, as long as you follow the same General Travel Safety Tips you'd follow anywhere else on Earth, you'll be safe in Tulum.
Check out these podcast episodes with solo female travelers discussing their positive and safe experiences traveling in Tulum, the Yucatan and Mexico.
How do I get to Tulum?
The closest airport to Tulum is Cancun International Airport (code: CUN). From there, you'll take the ADO bus, a shared or private transportation service, or rent a car and drive to Tulum.  
If you're planning to drive in Mexico, consider taking some time to familiarize yourself with Mexico driving laws. Beyond that, plan to sit for an extra 10-15 minutes with the agent at your car rental center, and check out these 12 Tips on How to Drive in Mexico.
🚙💨 Looking to rent a car? Discover Cars works with several agencies at Cancun Airport!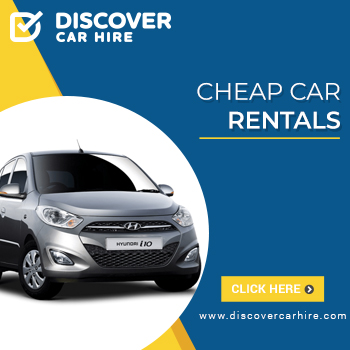 What's the best time to visit Tulum?
Located in the tropics, Tulum, in Quintana Roo state has pleasant, warm winters — but hot, rainy summers!
Weather-wise, the winter months of November-March are the nicest months in this part of Tulum, Mexico. December is the busiest month for tourism.
For those who want to party, March-April durig Spring Break, are the most lively months in Quintana Roo state.
The summer months are quite hot and humid, and also, Hurricane Season. The season runs June 1-November 30, though hurricanes and heavy rains aren't usually a problem past mid-October.
🧳 Head to this article to download your FREE Printable packing list for Mexico travel, and get a complete Tulum packing guide — so you know what to pack for Tulum, and what NOT to take to Mexico.
Do I need a visa to visit Mexico?
U.S. passport holders do not need a visa to travel to Mexico!
When you go through Customs/Immigration at the airport, you'll receive your FMM 180-Day (6 month) Tourist Visa at no charge. Be sure to keep track of your FMM, as you'll have give it back to an Immigration officer when you're leaving the country.
Check out the article 5 Reasons Mexico is One of the Best First Time Solo Travel Destinations for more reasons Mexico is such a great option for U.S. visitors.
Do I need to speak Spanish to visit Tulum?
Many people visit Tulum, Mexico, and never utter a word of Spanish!
However, as a general rule, you'll want know at least a few words of Spanish. Download the free Basic Spanish Words & Phrases list below, and save it on your phone as an image, so you'll have it even if you're off-WiFi.
As far as Tulum goes, if you stick to the more touristic parts, you should be fine with very basic Spanish. If you want to venture off the beaten path, be advised most people in the pueblos (small towns) speak little to no English.