Traveling to Tulum: Ultimate Tulum Travel Guide [2022]
---
Making your tulum travel plans?!
If you've never visited Tulum (or even Mexico), the thought of traveling to Tulum, and Tulum travel planning might be overwhelming — but by the end of this article, you will be a Tulum pro! How do I know?!
I live in Mexico, not far from Tulum actually! I spent about three months living between Tulum and Playa del Carmen, so I know the Tulum pueblo magico (magic town) well — and I'm going to tell you all my Tulum travel tips.
As one of the places high atop many a Mexico bucket list, Tulum is fast becoming one of the best Mexico travel destinations. Located on the Caribbean Sea, Tulum is one of the best beach towns in Mexico, with amazing Mayan ruins, swimmable cenotes, whit sand beaches, and more.
In short, it's easy to see why everyone wants to travel to Tulum — this boho beach paradise has something for everyone. However, with so many amazing things to do in Tulum, how do you choose?! You're in the right place to find out because by the end of this article, you'll have the lowdown on Tulum travel.
Ready to dive in? Let's get started with the state of Tulum travel during Covid, and then get into everything you need to know about Tulum, including where to stay, play, tour, eat and drink.
traveling to tulum mexico
Traveling to Tulum During Covid-19
Is Tulum open for travel right now?
Yes — Tulum is open right now. In fact, Tulum, and Mexico in general, never really closed. However, there have been measures in place since March 2020, like mandatory masks indoors and outdoors, temperature checks, mandatory use of hand sanitizer, capacity restrictions, etc., which are still enforced.
However, there are no real Tulum travel restrictions, and no quarantine period to travel to Mexico. For those in the U.S. dying to scratch their wanderlust itch, and just a handful of countries allowing this type of entry, Mexico is one of the best countries for travel right now.
traveling to tulum mexico
Where can I get a Rapid Covid Test in Tulum?
You can get a rapid Covid test in Tulum at the places listed below. Note: This page will continue to be updated as more Tulum Covid testing locations are added, so those traveling to Tulum right now will have current info!
1. Colibri Boutique Hotels
This includes the following Tulum resorts: La Zebra, El Pez Tulum, Mezzanine Tulum Hotel and Hotel Mi Amor, and appointments are suggested. Rapid Covid Tests at a Colibri Tulum hotel costs $35USD — though you'll want to verify on the Colibri website.
2. Cancun Airport Covid Testing
Authorities recommend using this only as a last resort, as testing is limited and on a first come, first served basis. ✈️ Note: There is no Tulum Airport, so you must use Cancun Airport. Rapid Covid Tests at Cancun Airport cost about $15USD — though you'll want to verify on the Cancun Airport website.
3. Costamed Tulum Covid Testing Centers
This is a chain of medical centers, with locations throughout Quintana Roo state. Due to a high volume of tests being administered, Costamed recommends making an appointment. Rapid Antigen Tests at Costamed cost about $50USD — though you'll want to verify on the Costamed website).
You can schedule your appointment online, or by calling the Tulum location at (+52) 984-124-0830. Tulum Costamed is located at Calle 3 Sur s/n-Lote 8, Villas Tulum, 77760 Tulum, Q.R., near the Starbucks and Super Aki grocery store on the main road in Tulum Town (downtown).
traveling to tulum mexico
Is Tulum Safe for Travel?
The short answer to Is it safe to travel to Tulum? — is yes — for most travelers, it is safe in Tulum. Aside from hurricanes, drinking too much and sunburns, Tulum crime rates are pretty low, and both Tulum solo travel and group travel are considered safe.
Longer answer: Safety is a tricky subject, not just in Tulum, but everywhere, and that's because safety is a feeling, not a fact. However, as a general rule, Tulum and the Yucatan Peninsula are considered quite safe for visitors.
traveling to tulum mexico
Mexico Travel Insurance for Tulum
Want an added level of security and peace of mind during these strange travel times? Smart choice!
Just as you insure your car, home and body, you can also insure your luggage, belongings and health during travel. If Mexico and Tulum travel safety are on your mind, get a free quote from the two companies listed below — two of the biggest names in travel insurance.
Safety Wing: Perfect for general travel coverage, and digital nomad who travel for extended periods of time.
World Nomads: Perfect for those who want to do adventurous activities while traveling.

RELATED BLOG ✈️ Tulum On A Budget: 10 Ways to Make Your Trip Affordable
traveling to tulum mexico
Traveling to Tulum FAQ
Is Tulum expensive?
This answer depends on where you're comparing Tulum to; however, by Mexican standards, yes, Tulum is expensive because you can visit other beach towns in Mexico for much less. The good news that traveling to Tulum budget travel is 100% doable — so really, Tulum is as expensive as you make it.
traveling to tulum mexico
Do I need to know Spanish to visit Tulum?
Tulum is 50/50 — at the more upscale places on Tulum Beach, everyone will speak English. However, in Tulum Town (Downtown), where more locals live, you'll find there is less English spoken. Either way, you'll only help yourself by brushing up on your basic Spanish before visiting Tulum, Mexico.
👩‍🏫 Want to learn Spanish fast? Rocket Spanish has an accelerated program that will have you confident, and conversational, in no time.
Having some knowledge of the local language is generally seen as a sign of respect and courtesy. Knowing everyday niceties like please and thank you will really go a long way while traveling to Tulum (or anywhere on Earth, really).
For your convenience, the infographic below ⤵ has all the basic Spanish words and phrases you'll need. Go ahead and save it to your phone as an image, so that you'll have access to it even when you're off-WiFi.
traveling to tulum mexico
Do I need a visa for Mexico?
No — U.S. passport holders don't need a visa to travel to Mexico. This is only one of the reasons to visit Mexico, as in general, Mexico is one of the best travel destinations for Americans!
When you arrive in Mexico and go through the Immigration line, you'll receive a 180-day (6 month) FMM tourist card. This is a small piece of paper that you need to hold on to so you can give it back to Immigration at the airport when you leave the country.
There is no charge for the FMM, but if you lose it, there's a $600 peso ($30USD) fine to replace it. Besides the fine, you'll need to get to the airport an extra hour early to do the lost visa paperwork and pay; so bottom line: Don't lose your FMM!
What's the best time to visit Tulum?
The best time of year to visit Tulum so you'll get the best weather is during fall and winter. The cooler months of November to March is the best time to go to Tulum Mexico.
This is also technically the busy season in Tulum, though because of Coronavirus, you may be able to get some great Tulum travel deals on flights and accommodations. For now, you many be able to stretch your dollar further, especially in Tulum's busiest month of December.
traveling to tulum mexico
What do I pack for Tulum?
When planning what to take to Tulum and the Yucatan Peninsula, know this area had a tropical climate. As you can see by the average yearly Tulum weather chart above, this part of Mexico is hot (and humid 😥) for most of the year, so definitely pack a Water-To-Go Filter Bottle.
Mosquitoes are also an issue, so don't forget your eco-friendly bug spray, and bring reef-safe sunscreen so you practice responsible tourism in Mexico. If you're planning to drink a lot, these Anti-Hangover Meds are a lifesaver (thank me later!).
FREE Printable Packing List for Mexico
Wondering exactly what to pack for Tulum and all of Mexico? Download the FREE printable packing list for Mexico below ⤵ This multi-page Mexico packing checklist covers everything you'll want to bring, and more importantly, what not to bring to Mexico.
traveling to tulum mexico
What do I wear in Tulum?
As far as how to dress in Tulum — anything goes — you can dress as casual or as extra as you'd like. Check out the outfits below ⤵ to give you an idea of Tulum fashion. If you need more tips on what to wear in Tulum, head here for Tulum outfits inspo.
For Tulum outfit ideas, think flowy, tropical, breathable, cotton, and light-colored clothing; bonus points for anything that doesn't show sweat! Besides all your summer-wear, you may use a light cardigan at night and comfy sweats to sleep in, but Tulum is the place for sundresses, sun hats and bathing suits.
traveling to tulum mexico
How Do I Get to Tulum?
Where is Tulum?
Tulum is in Quintana Roo state, located in the Yucatan Peninsula, in southeastern Mexico. It is about 75 miles south of Cancun, and 40 miles south of Playa del Carmen and Riviera Maya.
Tulum is not far from other great Yucatan destinations, like Bacalar Lagoon, the "Maldives of Mexico," about 130 miles south; the pueblo magico (magic town) of Valladolid, 65 miles east, and the beautiful Colonial city of Merida, located 160 miles east of Tulum.
traveling to tulum mexico
What's the Closest Airport to Tulum?
Wondering, Can you fly into Tulum Mexico? Sadly, no. Though the Mexican government says they have plans to open a Tulum Airport in 2023.
As there's no Tulum Airport for now, you'll fly into Cancun International Airport (code: CUN). It is the closest airport near Tulum, and located about 75-miles (120km) north of Tulum. The drive is about 1.5-hours, on Carretera Cancun-Chetumal (Highway 307), which goes straight to Tulum.
traveling to tulum mexico
Transportation from Cancun to Tulum
You basically have four good options for how to get from Cancun to Tulum. From the Cancun Airport, you can do the following:
Is there Uber in Cancun? Uber in Tulum?
Wondering if you can take Uber from Cancun to Tulum? Unfortunately, no, at this time there's no Uber in Tulum, and really, not anywhere in Quintana Roo state. For a thorough look at your options on how to get around in Tulum, head to this article, Is There Uber in Tulum Mexico?
This also means there's no Uber in Tulum itself, though there are plenty of taxis. 🚕💨 Note: When taking a taxi in Mexico, you negotiate and agree on the fare before entering the taxi, as most don't have meters.
Cancun Car Rental
If you're not taking the shuttle from Cancun to Tulum — the most convenient way to travel from Cancun to Tulum would be in a rental car. Discover Cars is a great option, with several Cancun Airport rental car options. They are the Mexico car rental company I both recommend, and use!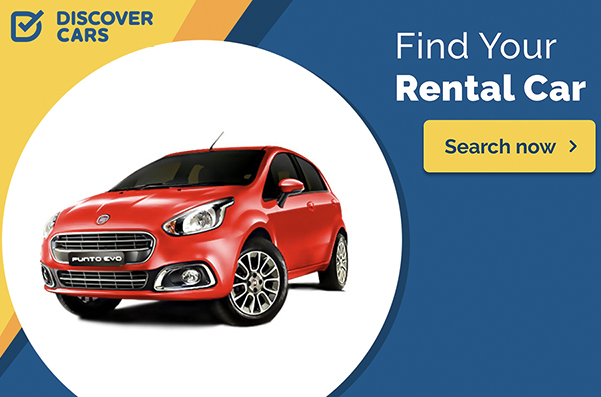 ADO Bus from Cancun to Tulum
The largest bus company in Mexico is ADO, and you can take one straight from Cancun Airport to the main bus station in Downtown Tulum. Prices will vary, should generally be less than $300 pesos ($15USD) for a one-way ticket, which you can buy online below ⤵
traveling to tulum mexico
Where to Stay in Tulum: Best Neighborhoods in Tulum
Tulum Neighborhoods: Downtown, Aldea Zama & Tulum Beach
Tulum is a small town; about five miles from one end to the other.
It is basically divided into Tulum Town (AKA Downtown), Aldea Zama and Tulum Beach. There's only one road that goes through downtown, and one road, called the Tulum Beach Road, that goes up and down the beach, ending at Boca Paila beach area and Sian Ka'an UNESCO World Heritage Reserve.
Downtown is on the north side of town, Tulum Beach is all the way south, and Aldea Zama is located between the two. There are three distinct areas within downtown: La Veleta on the southwestern side, and Colonia Huracanes and Villas Tulum to the northeast.
Use the map of Tulum below ⤵ so you can visualize the town layout. Then, keep scrolling to understand each Tulum neighborhood, and the pros and cons of staying in each one.
TRAVELING TO TULUM MEXICO
Tulum Town (Downtown)
Pro: The least expensive neighborhood
Con: The least pretty neighborhood
Tulum Town (AKA Tulum Pueblo or Downtown Tulum) is the place to stay if you're traveling to Tulum on a budget. This is a lively area with great cheap eats, cute shops and a unique charm. There are quite a few budget hotel and hostel options in Tulum Town, and some of the best Airbnbs in Tulum.
It is, however, not the prettiest place to stay out of Tulum's three neighborhoods. That's not to say Tulum Town is ugly, just that it's not the Tulum you've seen all over Insta.
traveling to tulum mexico
Aldea Zama
Pros: Luxurious yet affordable; Modern amenities; Best WiFi
Con: Has a bit of a "suburban" or residential feel to it
On a personal note, when friends, family and followers ask me where to stay in Tulum, I always suggest Aldea Zama. Check out my top picks for the best Tulum Airbnb/VRBO rentals here ⤵, most of which are located in Aldea Zama.
There are a few reasons why I think it's the best neighborhood in Tulum, including its location between the beach and downtown. Also, Aldea Zama is the newest area of Tulum, and newer construction means newer, modern amenities — like high speed WiFi.
As mentioned, Tulum as a whole doesn't have great WiFi… and yes, this even applies to the fanciest of 5 Star resort hotels on the beach. Since Aldea Zama is more residential, you'll often get better WiFi and a very nice place for about 25% the cost of a Tulum beach resort.
📸 Tulum Travel Tip: You can still go to the beachfront resorts and take your Instagram worthy Tulum photos — even if you're not a guest of the resort.
Tulum Beach
Pros: Gorgeous resorts; Staying right on the beach; Walkable location
Cons: Expensive; Electricity restrictions; WiFi isn't great
Tulum Beach is the Tulum you've seen in photos, and where you'll find all the beautiful beach resorts, large-scale art installations, high end restaurants, cool bars, and all the Instagram worthy places in Tulum.
The Zona Hotelera (Tulum Hotel Zone) is also where you'll find all the best Tulum beach resorts, including all the Instagrammable Tulum accommodations you've seen online, and all the most luxurious Tulum hotels.
As you can imagine, these beach resorts don't come cheap, but if you want to splurge, or you're traveling with a large group, Tulum Beach is the place. Check out the linked article above ⤴ which features the 10 best Tulum beach house rentals.
• Coco Tulum Beach Club: While staying at a Tulum beach resort doesn't come cheap, the Coco Tulum Beach Club Hotel and Coco Tulum Zen Zone are known as some of the nicest less-pricey beachside resorts. Enjoy their famous white swings, at one of the most instagrammable beach bars in Tulum!
traveling to tulum mexico
Best Tulum Airbnb & VRBO Rentals
Tulum has gorgeous and affordable Airbnbs in Aldea Zama and Downtown Tulum.
There are also some beautiful Tulum beach house Airbnb options, perfect for groups.
For Tulum solo travel and those wanting a unique experience, consider a Tulum glamping treehouse, many of which are located on beautiful Tulum Beach.
🚴‍♀️ Mexico Tulum Tips: Some Airbnbs offer complimentary bike rentals, so be on the lookout for those — This post has several options of $99 and under Tulum Airbnb/VRBO, some of which include a free bike.
However, even if you can't find a Tulum Airbnb that includes a bike, you can rent one in Downtown Tulum for about $200 pesos ($10USD) per day, and save some money by not having to take taxis. Reminder: There's no Uber in Tulum, and biking is one of the best ways to get around Tulum.
traveling to tulum mexico
Best Things to Do in Tulum
There are so many places things to see in Tulum! If you're wondering how many days in Tulum do I need, it really depends on you and your travel style. If you're just sticking to town and not venturing to the Tulum off the beaten path, this Tulum itinerary can help you plan an epic weekend in Tulum.
traveling to tulum mexico
Mayan Ruins Near Tulum
Tulum is an amazing mix of posh hotels, instagrammable art along the beach, boho chic beach clubs with oceanfront swings, gorgeous cenotes, amazing restaurants and cafes, fun bars and more. One of the best things to do in Tulum is visit the Tulum Ruins, located on the northern end of the beach.
In total, there are about 100 public Mayan archeological sites throughout the Yucatan Peninsula. While most people don't make it to all of them, there are some noteworthy Tulum pyramids you can get to in two hours or less. Keep scrolling to see the four most visited Mayan sites near Tulum.
Tulum Ruins
If you head to the Tulum Beach Road, and turn left, you'll end up at the Archeological Zone of Tulum-Mayan Port City Ruins, AKA the Tulum Ruins. This smaller site is very conveniently located, and most Tulum travelers will visit these beautiful ruins overlooking the Caribbean Sea.
Chichen Itza Ruins
As one of the Seven Wonders of the World, seeing Chichen Itza is on many travel bucket lists. Located about two hours from Tulum, you can drive there with your rental car, take the ADO bus from Downtown Tulum, or opt for this Chichen Itzá, Cenote and Valladolid Tour.
🗿Tulum Travel Tip: You can not climb the pyramids at Chichen Itza.
Coba Mayan Ruins
Coba is unique in that it's more of a whole Mayan city, versus a Mayan pyramid site. It is located deep in the jungle, about an hour from Tulum. If you're having to choose Chichen Itza vs Coba, many opt for Coba to avoid the crowds at Chichen Itza and because you can climb Coba's pyramids.
🦟 Tulum Travel Tip: When visiting Coba, don't forget your eco-friendly bug spray.
Ek Balam Mayan Ruins
This site has a unique look, unlike the others on this list — and as it's slightly off the beaten path, you may have the whole place to yourself! It is located near Valladolid, one of the most beautiful colonial cities in Mexico and a pueblo magico (magic town).
Mayan Ruins Tours
The easiest way to see all of the Tulum Mayan pyramids and archeological sites? On a group tour with a Tulum guide! In fact, group tours provide an easy way for solo travelers to meet other travelers. Check out your options below for the best Tulum tours to see the pyramids and Mayan ruins near Tulum.
traveling to tulum mexico
Tulum Instagram Spots
Raw Love Tulum
Perhaps the most famous of Tulum's large art pieces, the giant Ven a la Luz (Come Into the Light) wooden man sculpture by South African artist Daniel Popper is the entrance to the Ahau Tulum Resort and Raw Love Cafe.
Follow That Dream Sign
Located on Tulum's Beach Road in front of the Lolita Lolita shop and across the street from Kaya Tulum, this instafamous Follow That Dream Tulum street sign is one of the most popular photo spots in Tulum.
Casa Malca Couch Swing
Once owned by Pablo Escobar, this hotel is tropical sexy all the way. Don't miss the hanging couch, black and white Keith Haring bar and Moroccan-style chandelier room in Casa Malca Hotel.
Coco Tulum Beach Swings
There's so many beach clubs with swings to check out in Tulum, but none more famous than the boho chic white swings at Coco Tulum Hotel.
Tulum Cenotes
The natural jungle pools, called cenotes in Tulum, are among the best places for Tulum photo ops. Learn all about the Tulum cenotes just below ⤵
traveling to tulum mexico
Best Cenotes in Tulum
What is a cenote?
To make a long story short, cenotes (pronounced sen-no-tays) are basically underwater sinkholes containing crystal-clear, freshwater. They are only found in a few places on Earth, with the largest concentration in Mexico's Yucatan Peninsula, where there are about 6,000 cenotes.
We can see and swim in them because the limestone once covering the water has collapsed and/or eroded throughout Earth's existence, exposing the water beneath. Cenotes have crystal-clear freshwater, which stays at about 75°F (24°C) year-round.
6 Best Tulum Cenotes in Tulum
Tulum has so many cenotes to see within just minutes of downtown. The six listed below are located just off Highway 109, all within 25 minutes or less of Downtown Tulum and Aldea Zama. You could ride your bike, hire a taxi or drive your rental car — but don't attempt to walk to these Tulum cenotes.
Gran Cenote
Gran Cenote and Cenote Calavera are the two most instagrammable cenotes in Tulum. Gran Cenote, meaning "big cenote," is a larger site with several cenotes that meander along the jungle floor, connected to one another by wooden walkways.
traveling to tulum mexico
Best Restaurants in Tulum
Tulum has a nice mix of casual-fine dining, and authentic Mexican food street eats. If you're looking for cheap places to eat in Tulum, they are up next after the Tulum restaurants!
The recommendations below will help you make sure you experience both while traveling to Tulum — because while fancy food is great and all — Did you even really travel to Mexico if you didn't eat way too many street tacos in Mexico!? (Hint: No!)
Tulum Fine Dining ($$$-$$$$)
Hartwood Tulum
The "wood" in Hartwood is no lie (check out the photo above ⤴). This place is all about wood-grilled everything. Opened in 2009 by wife-husband duo, Mya Henry and Eric Werner, Hartwood's menu changes daily, as they focus on freshness and seasonality in their solar-powered eco-kitchen.
Gitano Tulum
Meaning "gypsy" in Spanish, Gitano is part restaurant, part lounge — and the place to go for your Tulum Friday night. The menu is innovative and fresh, so head there for small tapas plates and creative mezcal cocktails, but stick around after the meal to party in Gitano's secret garden setting.
Arca Tulum
Looking for a chef-driven restaurant? Look no further than Arca, led by Mexican/American Chef Jose Luis Hinostroza. He once worked at what is considered the best restaurant in the world, Noma. In 2015, Hinostroza brought his skill to Tulum, and opened this Tulum foodie favorite.
Casa Jaguar Tulum
This quintessential boho chic Tulum spot is rustic elegance all the way. Enjoy fresh ceviche and grilled items, and then wash them down with Casa Jaguar's innovative cocktails.
🍷 Tulum Travel Tip: Make a reservation for all places, especially if you want to dine on a weekend.
traveling to tulum mexico
Best Bars in Tulum
Batey Tulum
The best bar in Downtown Tulum. Really, there aren't all that many great bars in Downtown Tulum, but Batey's would still be the coolest even if there were. Head to Batey Bar at night to hear live music and sip on one of their famous mojitos.
I Scream Bar
In a town full of instagrammable places and visual eye candy, I Scream Bar gives everywhere else a run for their money. This place is super fun, super cool to look at, and also, they serve Mexico tacos, so win-win-win.
Mateo's Mexican Grill
Mateo's is one of the best places to watch the sunset in Tulum! Head up to the top floor deck and enjoy some Happy Hour 2-4-1 drinks as you watch the sun set into the Tulum jungle.
Final Thoughts: Traveling to Tulum Mexico
Tulum was once a sleepy beach town that provided a quiet alternative to Cancun and Playa del Carmen to the north. It was a quiet heaven for backpackers and hippie types, who set up tents on the beach, slept under the stars and bathed in the Caribbean Sea.
If you've seen photos or videos of Tulum, you know those days are over, and Tulum is a full on party and tourism Mecca in Mexico. That's not to say it's now pretty — it is — but like most Instagram famous places, many build it up in their mind, only to be let down 😕