Traveling to Oaxaca City: Your Ultimate Travel Guide [2021]
---
Planning to visit Oaxaca City, Mexico?
Well then, you are a wise traveler! I've had some of my best Mexico experiences while traveling to Oaxaca, and you will too. You've landed on the right blog — and with the right blogger — because I live in Mexico, and I also spent four months in Oaxaca, my hands down favorite state in Mexico.
💁‍♀️Oh, and in case you were wondering, the correct Oaxaca pronunciation is waa-haa-kah!
My four months were divided between a month in Oaxaca City during Día de Muertos (Day of the Dead), and three months on the beaches of Oaxaca. I even did a 10-day silent meditation retreat in Mazunte while traveling to the best beaches in Oaxaca, Mex!
In this article, you'll learn everything you need to know about visiting Oaxaca City. If this will be your first Oaxaca trip, you're going to feel like a Mexico travel pro in no time… so let's get to it!
TRAVELING TO OAXACA City
Where is Oaxaca Mexico?
You may hear Oaxaca City referred to by a few names. Officially, it's Oaxaca de Juarez, though most people will just say Oaxaca. As this is both the name of the city and state, you may want to clarify when someone says "Oaxaca," to find out if they mean the city or state.
Oaxaca state is located in Southern Mexico, and Oaxaca City is in the center of the state. Oaxaca City is the Oaxaca capital, as well as the cultural, historic, artistic and agricultural hub of Oaxaca.
OAXACA MAP
TRAVELING TO OAXACA City
Where to Stay in Oaxaca City
When traveling to Oaxaca City, you'll want to stay in or around Centro Historico, the historic city center, or the nearby neighborhoods of Jalatlaco or Xochimilco. Get Oaxaca hotel recommendations and info on these three Oaxaca City best neighborhoods by clicking the links!
As this area is walkable, you won't need a Oaxaca car rental if you're just staying in Oaxaca City and not doing many day tours. If you are, I recommend, and use, Discover Cars for all my Mexico car rentals. They compare both local Mexican companies and big international companies, so you get the best rates.
🚕💨 Oaxaca Travel Tips: There's no Uber in Oaxaca, though there are plenty of taxis if you're not renting a car in Oaxaca. There's also Oaxaca public transportation, but it's not great.
TRAVELING TO OAXACA city
Best Hotels in Oaxaca City, Mexico
As with most downtown areas, Oaxaca's Centro Historico neighborhood is equipped to host visitors — with accommodations for every budget. If you prefer a quieter neighborhood, away from the main tourist center, check out these two Oaxaca neighborhoods, Jalatlaco and Xochimilco.
Best Neighborhoods in Oaxaca City
Oaxaca Centro Historico (Downtown)
Downtown Oaxaca City isn't very big — think 40 square blocks. For first time visitors, you'll find staying in Centro (Downtown), as close to the Zocalo as possible, very convenient. This area gives you the convenience of walkability.
There's no Uber in Oaxaca, though you can always hail a cab. The city has public buses, though Oaxaca public transportation isn't great overall. ▶︎ NEED A RENTAL CAR IN OAXACA? I recommend, and use, Discover Cars for all my Mexico car rentals.
Jalatlaco Oaxaca City
The hippest neighborhood in Oaxaca City! Colorful Jalatlaco (pronounced ha-lat-lack-oh) is just outside of Centro. It is very safe, with amazing restaurants and cafes, unique street art, colonial buildings and some of the best Oaxaca hotels — like City Centro Hotel Oaxaca and Hotel Cazomalli Oaxaca.
Xochimilco Oaxaca City
This is Oaxaca City's oldest and most historic neighborhood, Xochimilco (pronounced so-chee-mill-co) is located just north of Centro. One of the coolest things in this barrio (neighborhood) is an 18th century aqueduct that runs along Callejon Rufino Tamayo street.
You will still get the old school colonial city feel and look here in this neighborhood, but you'll be further away from the crowds. Being slightly on the outskirts of Centro Historico means great value at Oaxaca boutique hotels — like Casa de Arte and El Callejón Hotel.
TRAVELING TO OAXACA
Best Things to Do in Oaxaca City, Mexico
Oaxaca UNESCO World Heritage Sites
There are not one, but three UNESCO World Heritage Sites in Oaxaca — Historic Downtown Oaxaca City, Monte Alban Ruins, and the Prehistoric Caves of Yagul and Mitla — and all three belong on your What to do in Oaxaca list!
1. Monte Alban Oaxaca
Located about 30 minutes outside of the Oaxaca City Center, Monte Alban is the most-visited of all archeological sites and ancient ruins in Oaxaca.
You can visit on your own, but a tour means having a guide explain all the ways this site is so important — and there are many. If you're visiting on your own, arrive early to beat the crowds. Monte Albán opens at 8am, and arriving when they open also means avoiding the blazing afternoon sun.
When visiting, remember to wear a hat, eco-friendly sunscreen, sunglasses and comfortable shoes. Don't forget to bring your Water-To-Go Bottle, which filters your water so you don't get sick in Mexico, and keeps you hydrated.
Monte alban tours
---
2. Centro Historico Oaxaca City
While it may just look like a beautiful colonial city now, Oaxaca City and Centro de Oaxaca (Downtown Oaxaca), dates back to 1529 when it was originally occupied by Oaxaca's native Zapotec Indians.
Today, it is a mix of old and new. Out of the hundreds of sites listed on UNESCO's World Heritage Site list, very few entire cities have made the cut, but Oaxaca City does! You can get to know it on the Oaxaca Free Walking Tour (Note: Though "free" is in the name, tips are customary).
Best Oaxaca tours in the city
TRAVELING TO OAXACA
10 Best things to do in Oaxaca Centro Historico
1. Zocalo Oaxaca/Plaza de la Constitucion/Catedral: The Zocalo in Oaxaca is the main "Town Square," where you'll find historic Constitution Plaza, and the Oaxaca Cathedral.
2. Templo de Santo Domingo de Guzman: Saint Domingo's Temple, a 16th century Spanish Baroque-style church.
3. Museo de las Culturas de Oaxaca: Oaxaca Culture Museum, located in the Templo de Santo Domingo.
4. Jardin Etnobotanico de Oaxaca: Oaxaca Botanical Garden, located at the Templo de Santo Domingo.
5. Mercado de Artesanias de Oaxaca: Oaxacan Artisan Market, traditional Oaxacan market with textiles, clothing, handcrafted art and more.
6. Rufino Tamayo Museum: Museum with pre-Hispanic artifacts.
7. Mercado 20 de Noviembre: November 20th Market, traditional market with plenty of Oaxaca Mexican food to sample, shops and more.
8. Calle de Macedonia Alcala: Macedonia Alcala Street, a lively, pedestrian-only street with galleries, shops, cafes, bars and more.
9. Mercado Benito Juarez: Benito Juarez Market, traditional Mexican/Oaxacan market with food, shops and more.
10. Museo Textil de Oaxaca: Oaxaca Textile Museum, showcasing the state's famous textiles.
---
3. Mitla Pueblo Magico
After Monte Alban, Oaxaca's second most important archaeological site is Mitla pueblo magico (magic town). It is a Oaxaca Mexico UNESCO World Heritage site, along with Prehistoric Caves of Yagul. As Mitla is easy to access, and the caves are not, most tours and visitors will only go to Mitla, Oaxaca.
⛰ Want to visit the Yagul Caves? This is one of the few tours that goes to them!
Rather than a group of pyramids, like many Mexico ruins and archeological sites, Mitla is a collection of buildings with elaborate and intricate carved stone and geometric designs. It is one of the most beautiful and fascinating places to visit in Oaxaca.
Mitla is one of the holiest sites for the native Zapotec and Mixtec peoples. It was used in centuries past as a holy burial site. In fact, the word mitla comes from the Aztec word mictlán, which means "underworld" or "place of the dead."
Oaxaca Mitla tours
---
4. Hierve el Agua Oaxaca
⭐️ NOTE: The Hierve el Agua petrified waterfall is closed for now, and will hopefully reopen soon!
Located about 45 miles from Oaxaca City, is perhaps Oaxaca's most famous natural wonder — Hierve el Agua (boiling water). While the natural mineral pools are the most photographed places here, you should also check out the amazing "cascadas" (waterfalls).
Now, "cascadas" is in quotes for a reason! There are two cliff faces at Hierve el Agua that look like waterfalls because they are covered in calcified mineral deposits, which just so happen to look like falling water. You can see this from afar at the pools, or you can hike down for a closer look.
HIERVE EL AGUA TOURS
The easiest way to experience Hierve el Agua? On a tour, of course! Check out the great, and varied, tours of Hierve el Agua below, ranging from half- and full-day trips to one of the best Oaxaca places to visit!
---
5. Oaxaca El Tule Tree
A must see Oaxaca vacation site! El Tule (The tree of enlightenment) is a giant Montezuma cypress tree on the grounds of a the gorgeous Templo Santa María de la Asunción church, located in the pueblo (small town) of Santa Maria del Tule, Oaxaca.
It holds the world's record for biggest trunk diameter on Earth, at 46-feet, which takes at least 30 people with clasped hands to wrap around it. Scientists date this tree at about 2,000-years-old. However, Oaxaca's native Zapotec people say it was planted about 1,400 years ago by Ehécatl, the god of the wind.
el tule Oaxaca tours
---
7. Oaxaca Botanical Garden
To see more of Oaxaca's famous plants, head to the Jardin Etnobotanico de Oaxaca (Botanical Garden), which is located in downtown adjacent to the Templo de Santo Domingo. This 2.5-acre garden showcases Oaxaca's immense biodiversity with hundreds of local plant and cactus species.
🌵 Oaxaca Travel Tip: Due to the fragility of the garden's ecosystem, you can only enter with a guided tour. English tours take place several times per week, for $100 pesos ($5USD) per person.
---
TRAVELING TO OAXACA
Oaxaca Food & Drink Guide
In 2010, UNESCO declared Mexican food as an Intangible Cultural Heritage of Mankind. This honor is shared with only one other country that's also perfect for foodie travel, France. In plain English, basically the freakin' United Nations has declared Mexican food one of mankind's cultural treasures.
High atop the list of best Mexico foodie destinations, sits Oaxaca. So just what does one eat in the "Foodie Capital of Mexico?" Well, everything — especially Oaxaca street food, and all the incredible, authentic cheap eats in Oaxaca mercados (markets), and you imbibe the amazing Mexico drinks.
Oaxacan cuisine, like most Mexican food, is regional. It is unlike other foods in Mexico because Oaxaca has numerous indigenous groups that all add their unique flavors and styles. Besides that, Oaxaca has an incredible variety of produce year-round because of its many microclimates and growing seasons.
From mercados (Oaxaca markets) to street food stands, and traditional Oaxacan family-style restaurants to fine dining, Oaxaca has it all. But first, let's explore all the unique foods and beverages you'll want to try while traveling to Oaxaca, followed by a list of the best Oaxaca restaurants.
Best Oaxaca Food Tours
Best Oaxaca Cooking Classes
Must try Oaxaca Foods & Drinks
Below are just some of the most popular Oaxacan cuisine staples that you must try when traveling to Oaxaca City! For a complete guide, head to this article, Oaxaca Food: 15 Best Traditional Oaxacan Food & Drinks.
Oaxaca Food: Snacks
• Chapulines (chap-pull-lean-es): Chapulines are Mexico's infamous grasshoppers. You'll find vendors selling them on the streets and in the mercados (markets in Oaxaca). Chapulines are very common in Oaxaca, and eaten like popcorn.
• Memelas (mem-mel-las): Often eaten as a snack, memelas are kind of open-face tacos. They are cooked on a comal (circular, flat cooking surface) and served on a thick corn tortilla and topped with beans, melted quesillo (Oaxaca cheese) and sometimes meat.
Oaxaca Food: Full Oaxacan MEALS
• Mole (mole-lay): Mole is both a marinade and a sauce. There are seven types of mole, all with different combinations of spices, fruits, nuts and more. The most popular type of Oaxaca mole negro (black mole), which gets its color from chocolate.
• Tamales (tam-mal-lays): Tamales are an ancient pre-hispanic food made of masa (corn dough), then steamed in a corn husk or banana leaf. Tamales are served throughout Mexico, though Oaxacan tamales are cooked in a leaf and considered among the country's tastiest.
• Tlayudas (tuh-lie-you-das): Tlayudas are sometimes called a Mexican pizza — and they do look like a pizza — but that's the only similarity. Tlayudas are assembled on large tortillas, and topped with beans, lettuce, tomatoes, onion and cheese, and cooked over carbon (charcoal) to impart a smoky flavor.
Oaxaca Foods: Oaxacan Drinks
• Tejate (tay-ha-tay): Tejate is a pre-hispanic chocolate and corn drink, which may sound weird, but this ancient drink has stood the test of time. In fact, it is known as the "bebida de los dioses" (drink of the gods). Tejate is served cold, so it's super refreshing on a hot Oaxaca City day.
• Aguas Casilda (cass-ill-da): These fruit flavored-waters are a Mexican drink favorite, dating back almost 100 years, and a must-try in Mercado Benito Juarez. There are several flavors of aguas frescas, but make sure to try the chilacayota, a melon-type fruit from Oaxaca.
---
TRAVELING TO OAXACA
Best Restaurants in Oaxaca City Mexico
It's hard to eat a bad meal in Oaxaca City, but there are standouts like Casa Oaxaca Restaurant (located at Casa Oaxaca Hotel), Itanoni and Lechoncito de Oro, for the best tacos in Oaxaca! Below you'll find a more complete list, separated by price, as well as an overview of the Oaxaca City mercados (markets).
The mercados offer a fun, authentic Oaxacan experience and also have plenty of food stalls to eat all of Oaxaca's famous foods. One particular food stall was even featured in an episode of Netflix's Street Food: Latin America show.
Oaxaca Map: Best Bars & Restaurants in Oaxaca
Here are 33 places in Oaxaca to get your fix of mole, mezcal and more. The map includes all the best restaurants in Oaxaca City, as well as the best street food in Oaxaca, mercados (markets), fine dining and mezcalerías (mezcal bars).
Oaxaca RESTAURANTS & Casual Eateries
Itanoni: Order tetelas, de ese, tamales, memelas and wash it all down with tascalate or agua fresca (fruit water).
Lechoncito de Oro: A must try Oaxaca taqueria! This late-night street taco stand only serves chicharron (fried pork skin) and pierna (pork leg), so try one of each.
Tlayudas Libres: Order a tlayuda and top it with cecina, tasajo or chorizo, if you eat meat.
Las Quince Letras: Owned and run by Oaxaca culinary legend, Celia Florián. Order the trilogía de moles (trilogy of moles) to sample three types of mole in one meal.
La Olla: The menu changes seasonally, so try the menu del dia (menu of the day).
Boulenc: Order shakshuka for breakfast, a brick-oven pizza for lunch, and a pastry at what's possibly the best bakery in Oaxaca.
Oaxaca fine DINING for foodies
Casa Oaxaca: Alejandro Ruiz's famed Oaxacan eatery. Order a bottle of Mexican wine, the crispy duck tacos, any of their moles and do not skip dessert. 🍷Tip: Make a reservation for a rooftop table.
El Destilado: Splurge and do the 12-course chef's tasting menu with drink pairing, for an amazing Oaxaca meal.
Criollo: The seven-course tasting menu at Criollo Oaxaca changes daily, but you can expect an elevated spin on classic Oaxacan foods from chefs Enrique Olvera (of Pujol fame) and Luis Arellano.
Oaxaca City Markets (Mercados)
Central de Abastos: Order the memelas with morita salsa from Las Memelas de Doña Vale — the same ones featured in the Oaxaca episode of Netflix's Street Food: Latin America.
Mercado 20 de Noviembre: More of a food hall than traditional mercado, meaning this is a great place to sample many different and authentic cheap eats.
Mercado Benito Juarez: This is a traditional Oaxacan Mexican mercado (market), selling a mix of fresh produce and cheeses, artisanal items, prepared foods and more.
---
TRAVELING TO OAXACA City
Best Mezcal in Oaxaca City
What is mezcal?
Mezcal is a distilled spirit that can be made from more than 30 varieties of the maguey (agave) plant. If mezcal sounds like tequila to you — it kind of is.
Much like how champagne is essentially a sparkling wine from the city of Champagne, France, tequila is a kind of mezcal from the city of Tequila, Mexico. If Tequila, Mexico, is the home of tequila, Oaxaca is the home of mezcal.
There's a well-known Mexico Quote: Para todo mal, mezcal. Para todo bien, tambien — which means, "For everything good, mezcal. For everything bad, mezcal."
Best Oaxaca Mezcal Bars (Mezcalerias)
For a more casual, locals vibe head to La Mezcalerita and Los Amantes Mezcaleria. These places will have some cocktails, but they are more about sipping on a straight mezcal.
If you're looking for places to enjoy some mezcal mixology, head to Los Danzantes and Sabina Sabe. Both places are famous for their mezcal cocktails. At Sabina Sabe try the Guayabo Verde, and at Los Danzantes Oaxaca, the Danzantes 43 reigns supreme.
🤕 Planning to drink a lot of mezcal? Don't forget your anti-hangover meds.
Best Oaxaca Mezcal Tours
• The Mezcal Journey: Join Ricardo, a Oaxaca native to learn about mezcal in Matatlan, Oaxaca, considered the "Mexican mezcal capital." Enjoy a tour of the picturesque Oaxaca agave fields and head to a distillery to see the whole process, step by step, before drinking some mezcal.
• Pre-Hispanic Mezcal & Distilleries: Tour host, Antonio, is a Master Mezcalier, and will take you through a sensory journey to see, smell, touch, and finally, have a Oaxaca mezcal tasting. After, you'll head to a local Zapotec community market for a traditional lunch.
• Mezcaloteca Oaxaca: Mezcaloteca is part mezcal school, part tasting room, located in downtown Oaxaca. After your experience here, you'll have a great understanding of mezcal, and can take your knowledge to all other mezcalerias in Oaxaca you visit. 🥃 Note: Reservations required.
---
TRAVELING TO OAXACA City
What's the Best Time to Visit Oaxaca?
The best time to travel to Oaxaca Mexico is during the dry season, October to May.
However, unlike many places on the Earth, the temperate weather in Oaxaca City means this city can be a year-round destination. While it will definitely rain during the Oaxaca rainy season from June-September, you'll still enjoy warm days and cool nights — and lower prices — as this is the off-season.
If you want to avoid the crowds, Oaxaca City's busy season runs from about late-October for Day of the Dead, through March. Many also visit Oaxaca City for the Guelaguetza, Oaxaca's second biggest annual festival, in July.
OAXACA weather
Guelaguetza Festival Oaxaca
The Guelaguetza (pronounced geh-la-get-zah) is Oaxaca's most famous folk festival. In fact, it has been called the largest folkloric festival on the Americas continent. This annual event takes place on two Mondays in early/mid-July; its dates vary from year to year.
The Guelaguetza festival brings together people from all regions of Oaxaca to share their food, textiles and culture through dances, presentations and gift exchanges. In fact, Guelaguetza comes from the Zapotec word, guendalezaa, meaning an offering or a gift.
Though overshadowed by the fame of Oaxaca Dia de los Muertos (Day of the Dead), the Guelaguetza is one of the most exciting and beautiful festivals in Oaxaca City, Mexico.
Day of the Dead Oaxaca City
Dia de los Muertos (Day of the Dead) is one of the biggest festivals, not only in Oaxaca, but in all of Mexico. I went in 2018, and can't recommend it enough. For a complete guide to the festival, as well as the history and symbolism of Dia de Muertos, head to the article linked below ⤵
When is Day of the Dead?
The holiday takes place Nov. 1-2, beginning technically at midnight on Nov. 1, so some arrive on Oct. 31, or even earlier. The city begins prepping for the holiday about 10 days before the actual festival.
What is Day of the Dead?
Each year, for a few days in late-Oct. and early-Nov., many Mexican people believe the veil to the spirit world is lifted and our departed family members return Earthside to visit us.⁠ While in many cultures, this would be a somber event, in Mexico, it's a giant party, and the biggest festival in Oaxaca.
Different Mexican states, with their ties to different indigenous peoples, will celebrate it differently. Oaxaca, and its native Zapotec peoples, are known as having the country's most festive, colorful, and fun celebration.
---
OAXACA travel guide
Traveling to Oaxaca: Beyond Oaxaca City
Best Beaches in Oaxaca
The two most visited places in Oaxaca are Oaxaca City, and the Mexico beach towns of Puerto Escondido, Huatulco, Mazunte, Zipolite, Lagunas de Chacahua National Park, etc. These are the best beaches in Oaxaca, located on the Oaxacan Coast.
Oaxaca, while not a huge state, is quite spread out. If you have four or less days, stick to one place. For travelers with five or more available days, you can divide your time up between Oaxaca City and the Oaxaca coast.
As there isn't a great roadway that connects Oaxaca City to the Coast of Oaxaca, inter-state travel can take 6-8 hours by rental car, 8-9 hours by colectivo, and 10-12 hours by ADO bus. There is a short flight from Oaxaca City to Puerto Escondido, though it's the most expensive option.
Oaxaca Pueblos Mancomunados
For a unique, off the beaten path Oaxaca experience, head into the Sierra Norte mountains on a trekking adventure to the Pueblos Mancomunados. These eight self-governing indigenous Zapotec villages, located only a few hours from Oaxaca City, provide immersive Mexico ecotourism experiences.
San Jose del Pacifico (Oaxaca Mushroom Town)
As an off the beaten path Oaxaca destination, San Jose del Pacifico Oaxaca, has been gaining in popularity in recent years. This town is located between Oaxaca City and the Oaxacan beaches, so many stop in this pueblo (small town) to enjoy nature and magic mushrooms.
Though technically illegal, mushrooms have been used as plant medicine in San Jose del Pacifico for centuries. The government is fully aware of what's going on with them — and they look the other way — and you can buy medicinal mushrooms in shops all over town.
As with all medicines, make sure you're taking the correct dose in the correct way, so you don't harm or endanger yourself. Prices vary, but one dose of mushrooms in San Jose del Pacifico costs about $200-250 pesos ($10-15USD).
🍄 Oaxaca Travel Tip: If you're looking to partake, the best months for fresh mushrooms in San Jose del Pacifico is from June to August, during the Oaxaca rainy season.
san jose del pacifico tours
---
Oaxaca Travel Guide
Flights to Oaxaca City Mexico
When traveling to Oaxaca City, use Oaxaca International Airport (code: OAX). It has flights from several U.S. cities., including Dallas/Fort Worth, Houston, LA and Chicago. If you're already in Mexico, you can fly here from major cities including Mexico City, Guadalajara, Tijuana and Monterrey.
🚕💨 Oaxaca Travel Tip: There's no Uber in Oaxaca, but there are plenty of taxis.
The Oaxaca airport is just 20-30 minutes from downtown, and you can take a cab, colectivo (small, shared van) or private transportation service to your accommodation in Oaxaca. If you're planning to take a lot of day trips, or just need a car rental in Oaxaca, the airport is the best place to get one.
Travelling to oaxaca
Mexico City to Oaxaca City Travel
• Driving your Rental Car
For those who love a good road trip, pick up your rental car in Mexico City, and hit the road. The drive from Mexico City to Oaxaca City will take about 6-8 hours; while Mexico City to Puerto Escondido, Huatulco and the other Oaxaca beaches will take closer to 11-12 hours.
You can do the Mexico City to Oaxaca drive in a day, but if you're heading to the beaches, consider a hotel for one night as many say it's not safe to drive at night.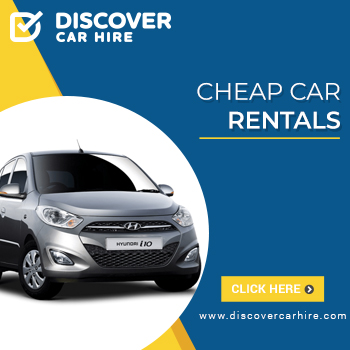 Is it safe to drive in Mexico?
As a general rule, Mexico road trips are safe, though you'll obviously be driving in another country. This means you'll want to familiarize yourself with Mexico driving laws, ask the agent at your Mexico car rental for advice, and check out the 10 Mexico driving tips in the linked article below ⤵
• Mexico City to Oaxaca BUS
Bus transport in Mexico is safe, inexpensive and convenient. Mexico's largest bus company, ADO, has comfortable buses for the eight hour trip to Oaxaca City, and the 12-14 hour drive to Puerto Escondido. Note: The ADO website is not easy to use, so book your tickets with the button below ⤵
Make sure to opt for their luxury class bus option on longer rides like this one. In this class, you'll enjoy the comfy, large, recliner-style seats and outlets at each seat for your gadgets. The ADO bus from Mexico City to Oaxaca has overnight trip options, which some travelers prefer.
• MEXICO CITY TO OAXACA Flights
With numerous low cost Mexico carriers, the best way to get from Mexico City to Oaxaca is by plane. Though costs fluctuate, this 90-minute flight is relatively inexpensive when compared to the bus.
On average, the Mexico City to Oaxaca bus costs about $35USD, and takes 8+ hours; whereas you can find plane tickets for as little as $55USD, and flights are only 1.5 hours. ✈️ Search for your Mexico City to Oaxaca flight now!
RELATED ARTICLE 🇲🇽 4 Day Mexico City Itinerary: The Ultimate CDMX Travel Guide
Traveling to Oaxaca FAQs
1. Is Oaxaca safe for travel?
Short answer: Yes, for the vast majority of travelers, it is.
Longer answer: Aside from big surf waves, mosquitoes and not drinking too much mezcal, you're in little danger in Oaxaca. In fact, Oaxaca is one of the safest states in Mexico. Oaxaca City is the country's 67th largest city, with a population of about 275,000, but retains a humble, pueblo (small town) vibe.
As no place on Earth is 100% safe, you'll want to follow the 10 General Travel Safety Tips below — you know, the same ones you'd follow when traveling anywhere. You should also register for the STEP Program and put your mind at ease with travel insurance.
2. Do I need a visa for Mexico?
No, U.S. passport holders don't need a visa to travel to Mexico. This is just one reason Mexico is one of the best international travel destinations for Americans.
When you arrive in Mexico and go through Customs and Immigration, you'll receive a 180-day (6 month) FMM tourist card. This is a small piece of paper that you need to hold on to so you can give it back to an Immigration officer when you leave the country — so don't lose your FMM!
3. What do I pack for Oaxaca?
For the most part, Oaxaca is hot all year-long with 80-90°F days. At night, temperatures drop to about 60-65°F in Oaxaca City, but remain warm on the beaches. ☀️ Get more Oaxaca, Mexico weather info at that link.
As far as how to dress, Oaxacans are modest dressers, so pants/jeans with long sleeve tops are the norm. However, sundresses, flowy, breathable, cotton, and light-colored clothing works; bonus points for anything that doesn't show sweat. At night, you'll want a jacket and boots in Oaxaca City.
With Oaxaca's sunny, hot (and humid 😥) days, definitely pack a Water-To-Go Bottle to stay hydrated, and eco-friendly sunscreen to avoid sunburns and practice responsible tourism in Mexico. If you plan on drinking a lot of mezcal, don't forget your anti-hangover meds.
🧳 FREE Printable Packing List for Mexico
Wondering exactly what to pack for Oaxaca and all of Mexico?
Download your FREE printable packing list for Mexico below — it covers both Mexico beach packing and packing for Mexico cities. This multi-page Mexico packing checklist covers everything you'll want to bring, and more importantly, what not to bring to Mexico.
Final Thoughts: Traveling to Oaxaca City, Mexico
Is Oaxaca worth visiting?
Wondering, Why visit Oaxaca? As you'll usually need to take at least two flights to Oaxaca, Mexico, or even a flight and a bus, you might be wondering if traveling to Oaxaca is worth it.
The short answer is: OMFG, HELL YES IT IS.
Longer answer: Oaxaca, in a word, is magical. Oaxaca is the Mexico people imagine Mexico to be. This state has it all: rich history, gorgeous beaches, colorful festivals, UNESCO World Heritage Sites, locally-made mezcal, beautiful nature, colonial architecture, artisan communities — and of course, the food 🤤
If possible, visit during Dia de Muertos (Day of the Dead), the most fun, festive and best time of year to visit Oaxaca City. As one of the most bucket list Mexico festivals, you'll want to book your travel plans for this as early as possible — even as early as January — though the festival is Oct. 31-Nov. 2.
Have questions about traveling to Oaxaca City?
I'd love to hear from you! Join the conversation in the comments below and ask away if there was anything in this guide to Oaxaca I didn't cover. I'll do my best to get you the info you need — but check out the Oaxaca travel blogs below as well!
🎧 Oaxaca Mexico podcast