🗣 Mexico Language
Spanish — Though you'll hear indigenous languages in some places
💰 Mexico Currency
Mexican Peso — Exchange rates vary, but hover around $18 pesos to $1USD
📍
Top Things to do in

Yucatan State

 Merida, Valladolid, Progreso beach, Izamal, Chichen Itza, Cenotes
📍Yucatan Off the Beaten Path
Celestun Biosphere Reserve, Uxmal, Las Coloradas (pink lakes), Sisal
Mexico's Yucatan Peninsula consists of three states: Yucatan, Campeche and Quintana Roo. Yucatan state is known as the epicenter of Mayan culture in the Yucatan Peninsula. 
In Yucatan, explore the pueblos magicos (magic towns) of Izamal and Valladolid, swim in the country's beautiful cenotes and see historic haciendas. This state is also home to some of the best Mayan ruins in Mexico. 
Yucatan's capital city, Merida, is the perfect home base to explore so much on day trips. It is known as the safest city in Mexico.
Best Things to do in Yucatan
Is Yucatan safe for travel?
According to experts, you are statistically quite safe while visiting Mexico; but here is info on Yucatan state specifically, and the Yucatan Peninsula, Mexico — among the safest regions in Mexico.

Yucatan state is considered one of the safest in Mexico, if not the safest. The capital city, Merida, is known as the safest city in all Mexico. Besides Merida, the other popular places in Yucatan state — Valladolid pueblo magico (magic town), the "Yellow City" of Izamal and the Celestun UNESCO Biosphere Reserve — are also very safe to visit.
In 2019, CEOWorld Magazine called it the second safest on the Americas Continent; of which only two cities made the list, Quebec and Merida. Also in 2019, Conde Nast travel magazine named Merida the Best Small City in the world.
💁‍♀️ Merida happens to be where I have lived since July 2019, and I can say first hand that it feels very safe here, both day and night.
As no place on Earth is 100% safe, make sure to follow these General Travel Safety Tips when visiting Yucatan state and traveling anywhere.
Check out these podcast episodes with solo female travel tips, and tips on how to stay safe during Mexico solo travel.
Is Mexico safe for solo female travel?
As this question doesn't have a yes/no answer (I wish it did!), I do my best to answer it in depth in this blog, Safe Travel in Mexico: 20 Tips for Solo Female Travelers. However, for the most part, Mexico is actually statistically quite safe for travelers.
Mexico is a big country, and it has plenty of amazing solo female travel destinations — from the beautiful beaches of the Yucatan Peninsula and culturally-rich Southern Mexico, to the charming colonial cities in Central Mexico and laid-back Baja California — there's a perfect place for every solo traveler in Mexico.
Top 20 Solo Female Travel Destinations: Head to this article to discover the 20 best places for solo travel in Mexico, recommended by solo female travelers who have actually visited them.
🎧 Click the links below to listen to podcast episodes with solo female travel tips.
What's the best time to visit Yucatan?
Weather-wise, this region of Mexico has a tropical climate, meaning you can expect warm and hot temperatures year-round. If possible, plan to visit from November to May, during the dry season.
Common of the tropics, you can expect heavy rains all summer. In addition, June 1-November 1 is Hurricane Season, and being located on both the Carribean Sea and the Gulf of Mexico, Yucatan state and the entire Yucatan Peninsula is highly susceptible.
Beyond hurricanes and even tropical storms and just heavy rains, the summer and fall months are very humid, and temperatures can often feel 5°F-10°F higher than what they are. If that wasn't enough, you can also expect a lot more mosquitoes and bugs in these months.
As the weather in this area is a bit extreme, make sure to check this Mexico packing guide so you know what to bring — and what NOT to pack for the Yucatan.
Here are a few suggested items to pack:
• LifeStraw Refillable Water Bottle: Not only will this keep hydrated, which you'll need, it will also add an extra level of water filtration in Mexico. According to the lifeStraw site, their filters remove 99.999999% of bacteria, parasites, protozoa, viruses, toxins and microplastics.
• REPEL Insect Repellent: You'll definitely need mosquito repellent, and this eco-friendly brand is DEET-free and plant based, with a pleasant lemon and eucalyptus scent. Don't want to use a spray? Pick up some Mosquito Repellent Bracelets.
How do I travel to Yucatan?
There is only one airport in Yucatan state, Merida International Airport (code: MID), located in the capital city, Merida.
It is centrally-located in the state, so most other cities are within a two hour drive. If you're heading to Merida, the airpoirt is a short 20 minute drive from downtown.
However, since it's a medium-sized airport, you'll likely have to catch a connecting flight here through Mexico City, Monterrey or Guadalajara. 
As Yucatan state is often part of a larger Yucatan Peninsuala trip for many, you can fly into Merida International Airport, and after exploring Yucatan state, contuine exploring the other states in the Yucatan Peninsula, Quintana Roo and Campeche.
🚙💨 Looking to rent a car? Discover Cars works with several agencies in Mexico to get you the best price.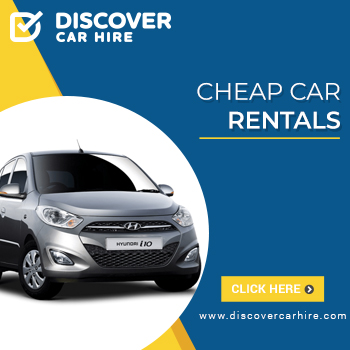 Is it safe to rent a car and drive in Mexico?
As the country is quite large, road trips are a great way to see a lot in a little time. Yucatan Peninsula road trips are especially popular, as this is a very safe area of the country.
To answer the question, Is it safe to drive in Mexico — YES, it's considered safe to rent a car and drive in Mexico, though do avoid driving at night.
Beyond that, another one caveat to safety is that you'll obviously be driving in a foreign country, and won't be familiar with local road customs and driving laws. Head to this article for 12 Useful Mexico Driving Tips to get a better understanding of driving in Mexico.
🚙💨 Looking to rent a car? Discover Cars works with several agencies in Mexico to get you the best price.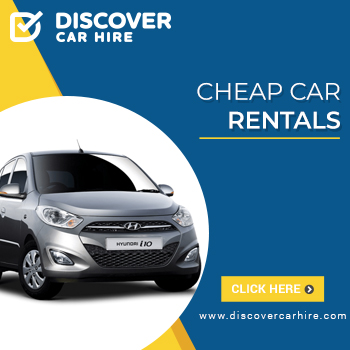 Do I need a visa to visit Mexico?
No — U.S. passport holders do not need a visa to travel to Mexico. This is just one of the 5 Reasons Mexico is the Perfect Travel Destination for U.S. visitors.
When you go through Immigration at the airport, cruise port or land border, you'll receive your FMM 180-Day (6 month) Tourist Card at no charge. Keep in mind that though it's called a "card," it's actually just a small piece of paper.
Be sure to keep track of your FMM, as you'll have to give it back to an Immigration officer when you're leaving the country. If you lose your FMM, there is a $600 peso ($30USD) cost to replace it, and some paperwork you'll need to fill out at the airport before you can leave the country.
In short: Don't lose your FMM!
Do I need to speak Spanish to visit Mexico?
As a general rule, you'll want to know at least a few words of Spanish when visiting anywhere in Mexico. This is both a sign of respect, and will also help you have a better trip.
If you're wondering what constitutes "basic Spanish," check out the infographic below — you'll be surprised at how much you know already!
If you stick to the more touristic places where you're headed, you should be fine with very basic Spanish. If you want to venture off the beaten path, be advised most people in the pueblos (small towns) speak little to no English.
🗣 Pro Tip: Download the Spanish Words & Phrases list below and save it on your phone as an image. This way, you have access to these most common words even if you're off-WiFi.