🗣 Mexico Language
Spanish — Though you'll hear indigenous languages in some places
💰 Mexico Currency
Mexican Peso — Exchange rates vary, but hover around $18 pesos to $1USD
📍 Mexico Pacific States
Jalisco, Nayarit, Guerrero, Colima and Michoacan
📍Pacific Mexico Destinations
Puerto Vallarta, Sayulita, Guadalajara, Ixtapa, Zihuatanejo, Taxco, Bucerias
Central Mexico consists of 11 states: Estado de Mexico (Mexico State), Puebla, Tlaxcala, Morelos, Hidalgo, San Luis Potosi, Zacatecas, Queretaro, Guanajuato, Aguascalientes, and of course, Mexico City.
Central Mexico, particularly the areas surrounding Mexico City, is one of the cultural capitals of the country. While it's still unclear exactly when Mesoamericans settled this area, archeologists have found 21,000-year-old campfire remains in the Valley of Mexico, located around Mexico City 🤯

Today, ancient history, Aztec culture, mouth-watering food (including tacos 🌮), beautiful nature, UNESCO World Heritage Sites and more, make Central Mexico a must visit for nearly every kind of traveler.
Best things to do in Pacific Coast of Mexico
Pacific Coast of Mexico Travel FAQ
Is Pacific Mexico safe for travel?
According to experts, you are statistically quite safe while visiting Mexico; but here is a rundown of the most visited states on the Pacific Coast of Mexico.

• Jalisco: This state has safe and unsafe parts; however, the places most visitors want to go to — Puerto Vallarta, Guadalajara, Tequila, Yelapa and San Sebastian del Oeste — are all quite safe.
If you're planning to venture off the beaten path in Jalisco, exercise caution or join a group tour. As with traveling anywhere, do follow these General Travel Safety Tips and pack these safety items for additional peace of mind.
• Nayarit state is famous for its beaches along the coast, known as Riviera Nayarit. The beach towns of Nayarit — Sayulita, Bucerias and San Pancho — are all quite safe. Check out this first hand Sayulita solo travel experience from someone who ended up moving there after visiting!
• Guerrero state has both safe and unsafe places in it, however, the places most visitors want to go to — Ixtapa, Zihuatanejo, Taxco — are all quite safe for travelers. The beaches of Acapulco are considered safe, but the inland areas should be avoided.
Check out these podcast episodes with solo female travel tips, and tips on how to stay safe during Mexico solo travel.
Is Mexico safe for solo female travel?
As this question doesn't have a yes/no answer (I wish it did!), I do my best to answer it in depth in this blog, Safe Travel in Mexico: 20 Tips for Solo Female Travelers. However, for the most part, Mexico is actually statistically quite safe for travelers.
Mexico is a big country, and it has plenty of amazing solo female travel destinations — from the beautiful beaches of the Yucatan Peninsula and culturally-rich Southern Mexico, to the charming colonial cities in Central Mexico and laid-back Baja California — there's a perfect place for every solo traveler in Mexico.
Top 20 Solo Female Travel Destinations: Head to this article to discover the 20 best places for solo travel in Mexico, recommended by solo female travelers who have actually visited them.
🎧 Click the links below to listen to podcast episodes with solo female travel tips.
What's the best time to visit the Pacific Coast of Mexico?
Weather-wise, this region of Mexico has varied weather climates, though the best time to visit is mid-October to March during the dry season.
Beaches: If you're headed to the beaches, like Puerto Vallarta, Sayulita, Ixtapa and Zihuatanejo, these cities have a tropical climate. This means you can expect, hot, humid and rainy summer/fall months, and warm, dry winter/spring months.
Cities: Moving further inland where you'll find cities incuding Guadalajara, Tequila and Taxco, the climate resembles that of Central Mexico. In this area of the country, they have what's known as "Eternal Spring" weather.
Here, you can expect mild springtime temperatures year-round. There is, however, a few months during the rainy season, April-October, when you can expect heavy rains.
This area of the country is also much colder than what many associate with Mexico weather, especially in winter months. Be sure to double check the weather before you pack, and check out this Mexico packing guide so you know what to bring — and what NOT to pack!
What airports do I use for Pacific Mexico?
• Puerto Vallarta, Jalisco: Puerto Vallarta International (code: PRV)
• Sayulita, Punta Mita, Bucerias and San Pancho: Puerto Vallarta International (code: PRV)
• Guadalajara and Tequila, Jalisco: Guadalajara International (code: GDL)
• Ixtapa and Zihuatanejo, Guerrero: Ixtapa-Zihuatanejo International (code: ZIH)
• Taxco, Guerrero: Mexico City International (code: MEX)
• Acapulco, Guerrero: Acapulco International (code: ACA)
• Manzanillo, Colima: Manzanillo International (code: ZLO)
Is it safe to rent a car and drive in Mexico?
As the country is quite large, road trips are a great way to see a lot in a little time. To answer the question, Is it safe to drive in Mexico — YES, it's considered safe to rent a car and drive in Mexico, though do avoid driving at night.
Beyond that, another one caveat to safety is that you'll obviously be driving in a foreign country, and won't be familiar with local road customs and driving laws. Head to this article for 12 Useful Mexico Driving Tips to get a better understanding of driving in Mexico.
🚙💨 Looking to rent a car? Discover Cars works with several agencies in Mexico to get you the best price.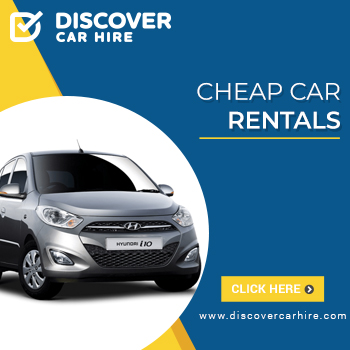 Do I need a visa to visit Mexico?
No — U.S. passport holders do not need a visa to travel to Mexico. This is just one of the 5 Reasons Mexico is the Perfect Travel Destination for U.S. visitors.
When you go through Immigration at the airport, cruise port or land border, you'll receive your FMM 180-Day (6 month) Tourist Card at no charge. Keep in mind that though it's called a "card," it's actually just a small piece of paper.
Be sure to keep track of your FMM, as you'll have to give it back to an Immigration officer when you're leaving the country. If you lose your FMM, there is a $600 peso ($30USD) cost to replace it, and some paperwork you'll need to fill out at the airport before you can leave the country.
In short: Don't lose your FMM!
Do I need to speak Spanish to visit Mexico?
As a general rule, you'll want to know at least a few words of Spanish when visiting anywhere in Mexico. This is both a sign of respect, and will also help you have a better trip.
If you're wondering what constitutes "basic Spanish," check out the infographic below — you'll be surprised at how much you know already!
If you stick to the more touristic places where you're headed, you should be fine with very basic Spanish. If you want to venture off the beaten path, be advised most people in the pueblos (small towns) speak little to no English.
🗣 Pro Tip: Download the Spanish Words & Phrases list below and save it on your phone as an image. This way, you have access to these most common words even if you're off-WiFi.