🗣 Mexico Language
Spanish, though some still speak indigenous languages
💰 Mexico Currency
Mexican Peso, though U.S. dollars are sometimes accepted
☀️ Oaxaca Weather
Hot/rainy in spring & summer, and cooler/dry in fall & winter
📍Top Things to Do
Puerto Escondido, Hierve al Agua, Huatulco, Monte Alban
📍Off the Beaten Path
San Pablo de Mitla, San Jose del Pacifico, Mazunte
Tulum is one of the most visited and best Mexico travel destinations. Once a sleepy fishing village, Tulum is now a must see Mexico beach town.
Located on the Caribbean Sea, in Quintana Roo state, many head to Tulum for its world-class beaches, swimmable cenotes, Mayan ruins, bohemian vibes and great restaurants.
Tulum is in one of three states that make up Mexico's Yucatan Peninsula, and many make Tulum part of a larger Yucatan trip.
Best things to do in Oaxaca
Is Oaxaca safe for travel?
Oaxaca consistently ranks among the safest states in Mexico. Oaxaca City, the most popular place for tourism in Oaxaca is a small city, that really feels more like a small town.
For the most part, it is safe during the day and at night; though it's always better to err on the side of caution and not walk home alone at night. If you do that, and follow these General Travel Safety Tips, you should be totally safe in Oaxaca, Mexico.
Check out these podcast episodes with solo female travel tips, and tips on how to stay safe during Mexico solo travel.
What's the best time to visit Oaxaca?
Weather-wise, the best time to visit the state of Oaxaca as a whole is from October-April. The weather tends to be quite hot from May-September, which is also the rainy season — and it can rain quite a bit, both in Oaxaca City and on the coast of Oaxaca.
Coastal Oaxaca has a tropical climate, meaning hot/humid summers and pleasnt winters. Common of the tropics, it rains quite a bit for a good amount of the year, from April-October.
Each year, on Oct. 31-Nov. 2, Oaxaca City's Day of the Dead festival draws large crowds. The Guelaguetza festival in July is another popular time to visit. 
Where do I stay in Oaxaca City?
🏡 Head here for a list of the best Airbnbs in Oaxaca City.
Oaxaca City's downtown isn't very big — think 40 square blocks — and staying anywhere  in Centro (Downtown), as close to the Zocalo as possible, is a great choice.
Staying in this area is convenient because you'll have the ease of being able to walk everywhere. There's no Uber in Oaxaca, though there are plenty of taxis.
Located on the outskirts of Centro, Jalatlaco is a great neighborhood with amazing restaurants and lots ofcolorful street art. A little further out, Xochimilco, Oaxaca City's oldest and most historic neighborhood, is another option.
(I stayed in that ⬇️ adorable rooftop Airbnb in Jalatlaco when I visited Oaxaca City.)
How do I get to Oaxaca?
The closest airport to Oaxcaca City is is Oaxaca International Airport (code: OAX). The airport is less than 30 minutes from Centro Historico (historic downtown).
After your flight, head towards the exit and grab a taxi to your accommodation. Note: There is no Uber in Oaxaca, but there are plenty of taxis.
If you're headed to the coast of Oaxaca, use Puerto Escondido International Airport (code: PXM) to visit Puerto Escondido, and Bahias de Huatulco International Airport (code:  HUX) for travel to Huatulco, Mazunte and Zipolite.
If you're planning to rent a car and drive in Oaxaca, here are 12 Tips on How to Drive in Mexico.
🚙💨 Need a rental car? Discover Cars works with several agencies in Oaxaca to get you the lowest price!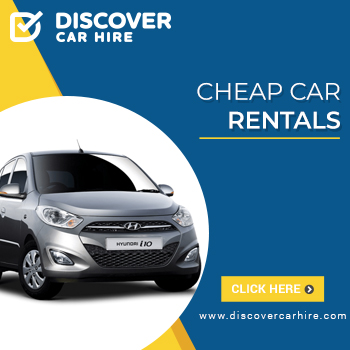 How do I get from Oaxaca City to the beach?
You have a few options when traveling from Oaxaca City to the beaches of Oaxaca:
1. Driving your rental car (7-8 hours)
2. Colectivo (8-9 hours)
3. Bus (11-12 hours)
4. Plane (45 minutes)
🚌 Head to this article for detailed information on all options.
While the physical distance from Oaxaca City to the coast of Oaxaca is only about 100 miles — the drive takes a while because it's on a narrow, winding, bumpy mountain road, full of switchback turns and curves. For those prone to carsickness, you might want to look into the flight!
🚙💨 Looking to rent a car? Discover Cars works with several agencies in Oaxaca to get you the best price!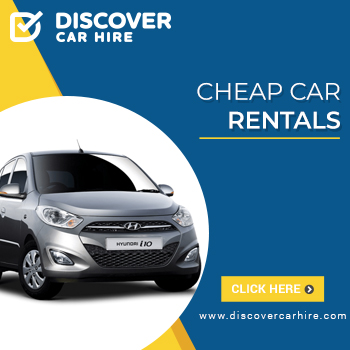 Do I need a visa to visit Mexico?
U.S. passport holders do not need a visa to travel to Mexico!
When you go through Customs/Immigration at the airport, you'll receive your FMM 180-Day (6 month) Tourist Visa at no charge. Be sure to keep track of your FMM, as you'll have give it back to an Immigration officer when you're leaving the country.
Check out the article 5 Reasons Mexico is One of the Best First Time Solo Travel Destinations for more reasons Mexico is such a great option for U.S. visitors.
Do I need to speak Spanish to visit Oaxaca?
As a general rule, you'll want know at least a few words of Spanish when visiting Oaxaca, Mexico. Download the free Basic Spanish Words & Phrases list below, and save it on your phone as an image, so you'll have it even if you're off-WiFi.
As far as Oaxaca goes, if you stick to the more touristic parts, like Oaxaca City, Puerto Escondido and Huatulco, you should be fine with very basic Spanish. If you want to venture off the beaten path, be advised most people in the pueblos (small towns) speak little to no English.