Is Tulum Open for Travel Right Now? [Updated May 2022]
For anyone who chooses to travel to Tulum during the pandemic, please do so respectfully, safely, responsibly, and in accordance with all Mexican laws. By the end of this article, you'll have all the info you need to do just that.
With that out of the way, let's examine how to travel to Tulum during the pandemic.
Tulum Travel During Covid-19
Mexico's Traffic Light System
Mexico disperses travel health notice information via a stop light system — with a color "grade" given to each state. Each state's color is updated every two weeks depending on the number of Covid cases, so check the government's website for the most current info on the state you're visiting.
🤔 What state in Tulum in? Tulum is in Quintana Roo state.
Do I need a Covid Test to travel to Tulum?
• Do I need a negative Covid test for Mexico?
No — You do not need to arrive in Mexico with a negative Covid test; though that could change at any time!
• Do I need a negative Covid test to travel back to the U.S.?
As of January 26, 2021, you must have a negative Covid test to return to the U.S. from any other country. The negative test results must be dated within three days of your flight. This means your Covid-19 test results can be from one minute before your flight, up to 72 hours before your flight takes off.
According to the CDC, only an Antigen Test (also known as the Rapid Test or NAAT Test) is required; though that could change at any time.
is tulum open for travel right now?
What's open in Tulum right now?
Are Tulum Ruins open?
Yes — As of May 24, 2021, the Tulum Ruins are open. The Tulum Archeological Zone is open daily, from 9am-5pm, with the last ticket sold at 3:30pm. There's a maximum capacity of groups no larger than 10, and a total of 3,000 people per day — so arrive early to guarantee your admission.
As Covid measures in Tulum are still in place, you'll need to get a temperature check at the entrance and be under 99.5°F (37.5°C). You must wear a mask all times and practice social distance during while visiting Tulum Ruins.
Mayan Ruins Near Tulum that are open
• Chichen Itza: One of the Seven Wonders of the World! Located about two hours from Tulum, you can drive there with your rental car, take the ADO bus from Downtown Tulum, or opt for this Chichen Itza, Cenote, and Valladolid Tour group tour.
• Ek-Balam Ruins: This is an off the beaten path Mayan Ruins in Mexico is located near the pueblo magico (magic town) of Valladolid — though it's actually a fascinating and beautiful site. Since so few visit, you can climb the pyramids at Ek-Balam.
is tulum open now?
Are Tulum beaches open?
Yes — All beaches of Tulum Yucatan are open. When you visit, make sure to head to all of the best Tulum, Mexico beaches: Playa Paraiso, Playa Pescadores, Playa Ruinas (AKA Playita Tortugas, the beach cove beneath the Tulum Ruins), and Las Palmas.
For a unique experience, head to the Tulum Cenotes, Kaan Luum Lagoon and the Sian Ka'an Biosphere Reserve, in addition to the beaches.
is tulum open for travel right now?
Are Tulum cenotes open?
Yes — The Tulum cenotes are open. Do know that they are mostly privately owned, as they are technically the property of whose land they are located on, so the owners set the rules. If there are specific cenotes in Tulum you can't miss, head to those earlier in the day.
Also, many cenotes are only opening at limited capacity — yet another reason to visit your must see Tulum cenotes early in the day. Depending on the crowd level, some many also enforce time limits, ie. you can only swim for one hour.
Tulum has so many cenotes to see within just minutes of downtown. Many of the best Tulum cenotes are located just off Highway 109, all within 25 minutes or less of Tulum Town (Downtown Tulum). You could ride your bike, hire a taxi or drive your rental car — but don't walk to the Tulum cenotes.
Wondering — What is a cenote?
To make a long story short, cenotes (pronounced sen-no-tays) are basically underwater sinkholes containing crystal-clear, blue water. They are only found in a few places on Earth, with the largest concentration in Mexico's Yucatan Peninsula, where there are about 6,000 cenotes.
🐠 Tulum Travel Tip: If this will be your first visit to a cenote, check out this Cenote FAQ to ensure you're a responsible visitor.
We can see and swim in them because the limestone once covering the water has collapsed and/or eroded throughout Earth's existence, exposing the water beneath. Cenotes have freshwater, and a refreshing 75°F (24°F) year-round temperature.
is tulum open for travel right now?
Is Tulum Safe for Travel?
Short answer: Yes, for most travelers, it is.
Longer answer: Safety is a tricky subject — in Tulum, and everywhere — because safety is a feeling, not a fact. Just because a place "feels" safe doesn't mean it is, and just because an internet article says a place is safe, doesn't mean you should let your guard down (quite the opposite, in fact).
Mexico Travel Insurance
Want an added level of security and peace of mind during these strange travel times? Smart choice! Pretty much all travel insurance companies have Covid coverage, but always double check before purchasing.
Just as you insure your car, home and body, you can also insure your luggage, belongings and health during travel. If Mexico travel safety is the thing holding you back, get a free quote from the two companies listed below — two of the biggest names in Mexico travel insurance.
Safety Wing: Perfect for general travel coverage, and digital nomad who travel for extended periods of time.
World Nomads: Perfect for those who want to do adventurous activities while traveling.

is tulum open for travel right now?
Is Tulum Mexico safe right now?
Yes — On November 8, 2021, the U.S. reopened all borders with Mexico. While it was always legal to fly to Mexico, land borders were shut down for 20 months — however, all borders are now open for business and pleasure travel to Tulum and all Mexico.
Additionally, the World Travel & Tourism Council's global travel safety program, Safe Travels, has certified many Mexico travel destinations, including Tulum, Playa del Carmen, Cancun and Puerto Vallarta, as safe for travel. To qualify for this program, countries must follow rigorous cleaning and hygiene protocols.
You can also check the U.S. State Department and CDC websites for the most up-to-date information.
is tulum open for travel right now?
Tulum Travel FAQ
1. Do I need a visa for Mexico?
No — U.S. passport holders don't need a visa to travel to Mexico. This is another reason why Mexico is one of the best travel destinations from the U.S.! When you arrive in Mexico and go through Immigration, you'll receive your FMM tourist card.
🗣 Don't lose your FMM, as you must give it back when leaving Mexico. If you lose it, there's a $600 pesos ($30USD) fine, and you'll want to arrive at Cancun Airport about one hour earlier than you normally would to fill out the necessary paperwork for your new FMM.
3. What do I pack for Tulum?
Tulum Mexico, and the Yucatan Peninsula, have a tropical climate. As you can see by the average yearly Tulum weather chart above, this part of Mexico is hot (and humid 😥) for most of the year, so definitely pack a Water-To-Go Bottle, which will filter your drinking water and keep you hydrated.
Mosquitoes are also an issue, so don't forget your eco-friendly bug spray, and bring reef-safe sunscreen so you practice responsible tourism in Mexico. If you're planning to drink a lot, these Anti-Hangover Pills are a lifesaver (thank me later!).
is tulum open for travel right now?
4. Tulum Style: What to Wear in Tulum?
As far as how to dress in Tulum — anything goes — you can dress as casual or as extra as you'd like. Check out the outfits below ⤵ to give you an idea of Tulum wear, and if you need more tips on what to wear in Tulum, head here for Tulum outfit inspo.
For the Tulum vibe, think flowy, tropical, breathable, cotton, and light-colored clothing; bonus points for anything that doesn't show sweat! Besides all your summer-wear, you may use a light cardigan at night and comfy sweats to sleep in, but Tulum is the place for sundresses and bathing suits.
is tulum open for travel right now
5. Where is Tulum Mexico?
Tulum is in Quintana Roo state, located in the Yucatan Peninsula, in southeastern Mexico. It is about 75 miles/two hours south of Cancun, and 40 miles/one hour south of Playa del Carmen and Riviera Maya.
Tulum Map
is tulum open for travel right now
6. What's the closest airport to Tulum?
To travel to Tulum, Mexico, you'll fly into Cancun International Airport (code: CUN). It is the closest airport to Tulum, at about 75-miles away, as there is no airport in Tulum. From Cancun Airport, the most stress-free and hassle-free option is to take a private shuttle, but there are other options below.
Besides the private shuttle, there's the shared shuttle, you can rent a car, or take the ADO bus to Tulum. Keep scrolling for detailed info on all these options. This drive is 1.5 hours on Carretera Cancun-Chetumal (Highway 307) — which will take you straight from Cancun to Tulum.
💸 Tulum Travel Tip: Take out some cash at a Cancun Airport ATM! Cash is king in Mexico and Tulum, where many places are cash only.
7. How do I get from Cancun to Tulum?
Is there Uber in Cancun & Tulum?
Wondering if you can take Uber from Cancun to Tulum? Unfortunately, no. While there is limited Uber service in Cancun, they won't take you as far as Tulum. There's also no Uber in Tulum itself, though there are plenty of taxis — just make sure you have cash in pesos to pay.
🚕💨 Tulum Travel Tip: When taking a taxi in Mexico, you negotiate and agree on the fare before entering the taxi.
Cancun Airport to Tulum: Shared Shuttle
Cancun Car Rental: Drive to Tulum
The easiest, most convenient way to travel from Cancun to Tulum? A rental car, of course. Discover Cars is a great option — which I personally use! — because they have several Cancun Airport rental car options.
Cancun Airport is the best place to rent a car for Tulum because all the big name companies have locations there, and you only want to use a reputable company. For a complete guide to Mexico car rentals and 10 Mexico driving tips, head to Renting A Car in Cancun: Everything You Need to Know.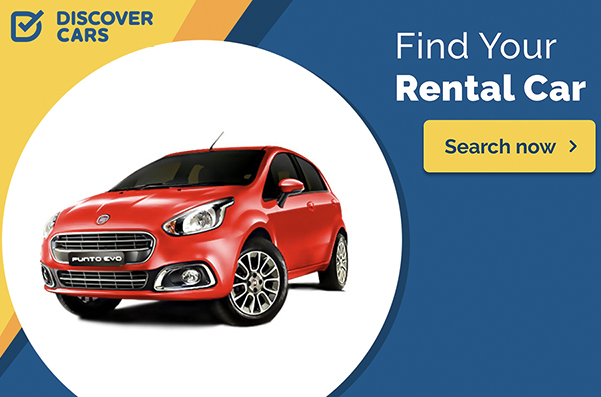 Cancun to Tulum Bus
If you're traveling to Tulum on a budget, the bus is the cheapest way to get from Cancun to Tulum.
The largest bus company in Mexico is ADO, and you can take one straight from Cancun Airport to the main bus station in Downtown Tulum. Prices will vary, but should generally be less than $300 pesos ($15USD) for a one-way ticket, which you can buy online here or at the airport.
is tulum open for travel right now?
Final Thoughts: Is Tulum open right now?
Writing about travel during a global pandemic is a grey area, to say the least. However, the fact remains that Tulum is legally open for travel — whether I wrote this article or not. In fact, Mexico never fully "closed," and Tulum has been welcoming tourists since June 2020.
You might be wondering why it has been open for so long, when most places were closed. Great question; and the answer is of course, tourism dollars.
Quintana Roo state (home to Tulum, Cancun, Playa del Carmen, Bacalar Lagoon, Holbox Island, etc.), is nearly a 100% tourism-based economy, and the Mexican powers-that-be decided not to cut off their main economic artery.
Responsible Tulum Travel during coronavirus
For the record, I'm not saying you should or shouldn't travel to Tulum during Covid — that is a moral question for yourself. What I'm saying is that you legally can take a Tulum trip, and I'd imagine Tulum's small business owners and locals would love to accept money from responsible, safe travelers.
For those in the U.S. planning to travel during corona virus, and just a handful of countries allowing you unrestricted entry, Mexico is very attractive for travel right now. However, keep in mind travel is a privilege, and for those traveling to Tulum, do so safely, legally, responsibly and respectfully.