Mexico Regions: Baja California
🗣 Mexico Language
Spanish — Though you'll hear indigenous languages in some places
💰 Mexico Currency
Mexican Peso — Exchange rates vary, but hover around $18 pesos to $1USD
📍 Baja California States
The Baja Peninsula has 2 states: Baja California and Baja California Sur
📍Top Baja Mexico Destinations
Cabo San Lucas, San Jose del Cabo, La Paz, Valle de Guadalupe, Loreto
Baja California, Mexico, consists of two states that make up the Baja Peninsula on the country's west coast — Baja California Sur (South) and Baja California.
In Baja Sur, the famous beaches of Los Cabos (Cabo San Lucas and San Jose del Cabo) and La Paz await, as well as whale watching and pueblos magicos (magic towns), like Todos Santos, Tecate and Lorerto.
In the northern Baja state, there's Valle de Guadalupe, known as the "Napa Valley of Mexico," and lively beach towns like Rosarito.
Best things to do in Baja California
Baja California Mexico Travel FAQ
Is Baja California safe for travel?
The two Baja states cover a large area, and for the most part, both states are quite safe — though some parts are safer than others. For example, you'll want to exercise caution in Tijuana, which has good parts, and frankly, bad parts.
As a few places in Baja California are known as party destinations (namely Cabo San Lucas, Tijuana and Rosarito), and safety obviously goes way down when there's alcohol involved, so be mindful.
As with nearly-all of Mexico, if you stay on the beaten path, you're statistically quite safe. If you venture off, just do a bit of research beforehand to make sure there are no current warnings about where you're headed.
As doing a Baja road trip is one of the best ways to see these two states, take some time to familiarize yourself with Mexico driving laws and check out these 12 Useful Mexico Driving Tips. Besides that, just brush up on your basic Spanish, and enjoy your road trip in Baja, Mexico.

Check out these podcast episodes with solo female travel tips, and tips on how to stay safe during Mexico solo travel.
Is Mexico safe for solo female travel?
As this question doesn't have a yes/no answer (I wish it did!), I do my best to answer it in depth in this blog, Safe Travel in Mexico: 20 Tips for Solo Female Travelers. However, for the most part, Mexico is actually statistically quite safe for travelers.
Mexico is a big country, and it has plenty of amazing solo female travel destinations — from the beautiful beaches of the Yucatan Peninsula and culturally-rich Southern Mexico, to the charming colonial cities in Central Mexico and laid-back Baja California — there's a perfect place for every solo traveler in Mexico.
Top 20 Solo Female Travel Destinations: Head to this article to discover the 20 best places for solo travel in Mexico, recommended by solo female travelers who have actually visited them.
🎧 Click the links below to listen to podcast episodes with solo female travel tips.
What's the best time to visit Baja California?
Weather-wise, Baja is known as a year-round destination. It averages 300 days of sunshine each year — though some sources say it can be as many as 350 days 😳!
Regardless of the specific number, Baja definitely gets a lot of sunny days, but it does also have a rainy season which lasts from June-October. During most years, the rainiest months in Baja California are from August-October.
As this part of Mexico has a desert climate, temperatures can go from 85°F during the day, to 50°F at night. Take a few minutes before you start packing to look up the weather before your trip and check out The Ultimate Packing List for Mexico, where you can download your FREE Printable Checklist to use as a packing guide 🧳✈️
What airports do I use for Baja California?
• Cabo San Lucas, Baja Sur: Los Cabos International (code: SJD)
• San Jose del Cabo, Baja Sur: Los Cabos International (code: SJD)
• La Paz, Baja Sur: La Paz International (code: LAP)
• Tijuana, Baja California: Tijuana International (code: TIJ)
• Valle de Guadalupe, Ensenada and Rosarito, Baja California: Tijuana International (code: TIJ)
• Loreto, Baja Sur: Loreto International (code: LTO)
• Todos Santos, Baja California: Los Cabos International (code: SJD)
Is it safe to rent a car and drive in Mexico?
As the country is quite large, road trips are a great way to see a lot in a little time. In particular, the Yucatan Peninsula and Baja California are the two most common places for road trips.
To answer the question, Is it safe to drive in Mexico — YES, it's safe to rent a car and drive in Mexico.
🚗💨 Head here for a Baja California Sur road trip itinerary!
The one caveat to that is that you'll obviously be driving in a foreign country, and won't be familiar with local road customs and driving laws. Head to this article for 12 Useful Mexico Driving Tips to get a better understanding of driving in Mexico.
🚙💨 Looking to rent a car? Discover Cars works with several agencies in Mexico to get you the best price.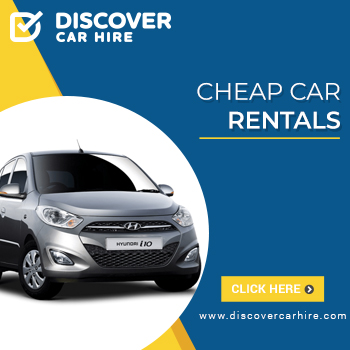 Do I need a visa to visit Mexico?
No — U.S. passport holders do not need a visa to travel to Mexico. This is just one of the 5 Reasons Mexico is the Perfect Travel Destination for U.S. visitors.
When you go through Immigration at the airport, cruise port or land border, you'll receive your FMM 180-Day (6 month) Tourist Card at no charge. Keep in mind that though it's called a "card," it's actually just a small piece of paper.
Be sure to keep track of your FMM, as you'll have to give it back to an Immigration officer when you're leaving the country. If you lose your FMM, there is a $600 peso ($30USD) cost to replace it, and some paperwork you'll need to fill out at the airport before you can leave the country.
In short: Don't lose your FMM!
Do I need to speak Spanish to visit Mexico?
As a general rule, you'll want to know at least a few words of Spanish when visiting anywhere in Mexico. This is both a sign of respect, and will also help you have a better trip.
If you're wondering what constitutes "basic Spanish," check out the infographic below — you'll be surprised at how much you know already!
If you stick to the more touristic places where you're headed, you should be fine with very basic Spanish. If you want to venture off the beaten path, be advised most people in the pueblos (small towns) speak little to no English.
🗣 Pro Tip: Download the Spanish Words & Phrases list below and save it on your phone as an image. This way, you have access to these most common words even if you're off-WiFi.